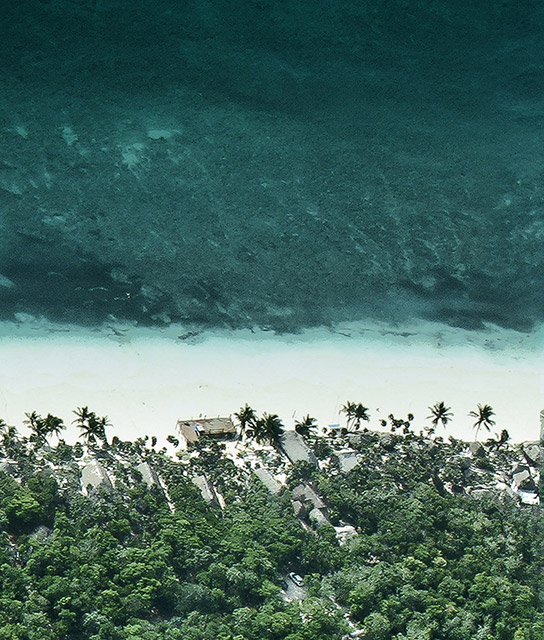 Tulum
Once a sleepy little dot on the Yucatan Peninsula, Tulum sprung to life from a Caribbean seaside jungle some 50 years ago to become what is now the epicenter of counterculture ecotourism. Here, spirituality is ingested like mother's milk, while high-style luxury and down-to-earth living coexist harmoniously, giving birth to indulgent boutiques and rustic outposts, open-air spas and boutique Tulum hotels.

All this is to say that Tulum has become very fashionable. But unlike other must-visit spots on the globe, it deserves its following. Tulum tempers its hedonism with high-minded idealism. No one ever seems to be in a hurry here, and a welcoming smile is the coin of the realm. And don't worry about dressing up at the many dance spots here—sandals do just fine. Indeed, if it weren't for the ubiquitous cabana or hotel Tulum would seem a place where life is lived entirely outdoors.

Below find a list of our selection of boutique and luxury Tulum hotels.
Cocooned by the jungle on a pristine stretch of the Caribbean coast lies a communal playground for the creative community. Papaya Playa lets you reconnect to nature with an urban spirit.