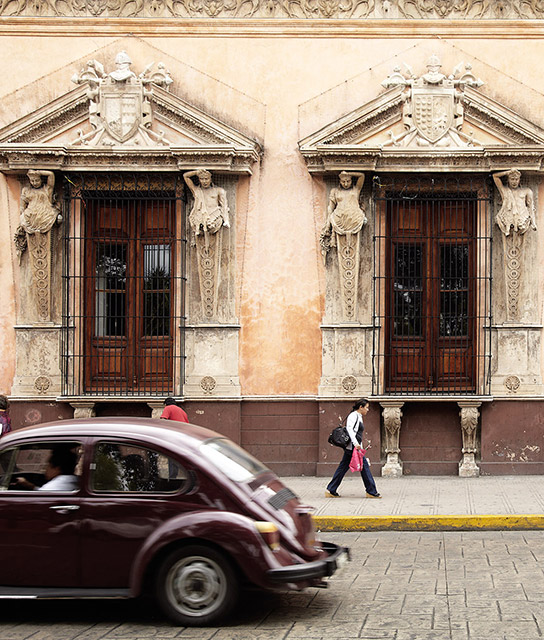 Mérida
Merida retains an abundance of beautiful colonial buildings and is a vibrant cultural center with music and dancing playing an important part in day-to-day life. At the same it is a modern city boasting a comprehensive range of shopping malls, top quality hotels, restaurants and leisure facilities. . The famous avenue, Paseo de Montejo, is lined with original sculpture. Each year, the MACAY Museum in Merida mounts a new sculpture installation, featuring works from Mexico and one other chosen country. Each exhibit remains for ten months of the year. In 2007, sculptures on Paseo de Montejo feature works by artists from Mexico and Japan.

Below find a list of our selection of boutique and luxury hotels in Mérida.
Situated in Mérida – a city of Mayan roots and colonial foundations in the cultural hub of Yucatán, Rosas & Xocolate is designed for guests who take romance seriously.