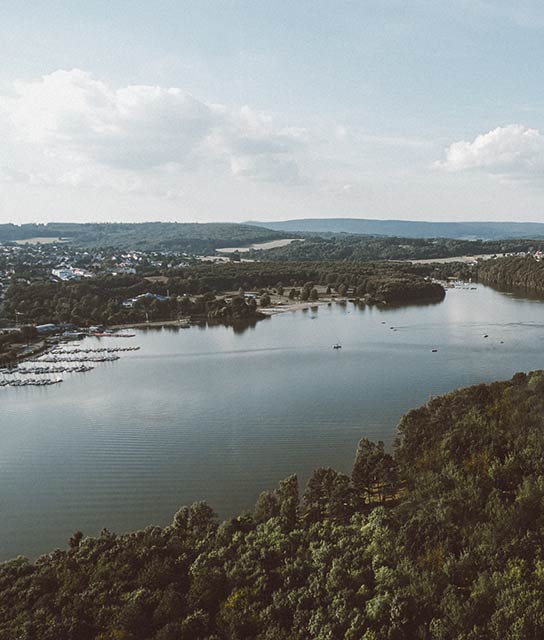 Boutique Hotels in Gonnesweiler
Southeastern Germany's Saarland region is just a short drive to France and Luxembourg, which explains the abundant French influences here, including great cuisine and fine wine. Locals in Saarland could just as well greet you in French as in German, while a rich Celtic history permeates the area: The hotel brings annual Celtic festivals to life, such as Midsummer Festival, the Lunar Festival, and Samhain (Halloween). The medieval castle of Schloss Oberstein is situated in the Birkenfeld district of Saarland, just above the former German jewelery center of Idar-Oberstein, and is open to visitors from April to October. The impressive ironworks outpost of Alte Völklinger Hütte is in Saarland—this UNESCO World Heritage Site is now a cultural center that is home to concerts, festivals, readings, and top-class exhibitions. Below find a selection of luxury and boutique hotels in Saarland.
An awe-inspiring lakeside setting, a world-class spa, astounding natural splendor, and culinary wonders make for a truly transformative experience.