1 Hotel in
San Pedro Garza Garcia, Monterrey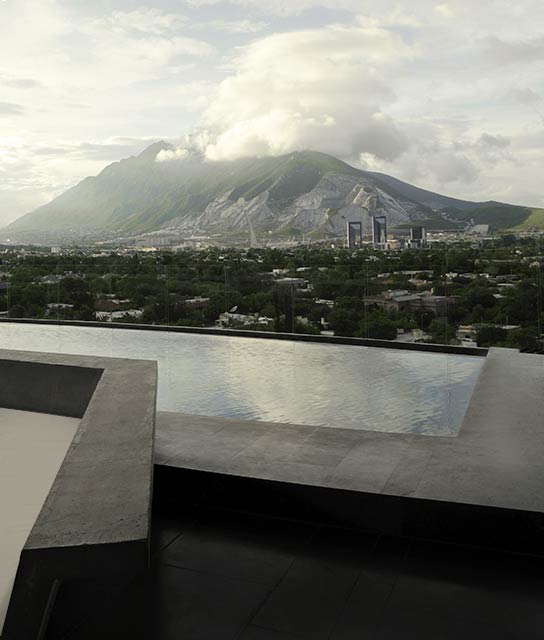 San Pedro Garza Garcia, Monterrey
Monterrey is Mexico's modern-day commercial and industrial powerhouse. Many of Mexico's biggest companies are headquartered here; it is also a huge area for maquiliadoras, factories where goods are assembled, often from foreign components, to be exported once again for sale in the USA, Europe and Asia. Three million residents populate Monterrey's metropolitan area and when you visit, you realize that Monterrey is more like the United States and less like Mexico. Below find a list of our selection of boutique and luxury hotels in San Pedro Garza Garcia in Monterrey.
San Pedro Garza Garcia, Monterrey


,

Mexico
Take in the breathtaking views of northern Mexico's mountains amid crisp, curved designs in a sanctuary of clean, mid-century charm.