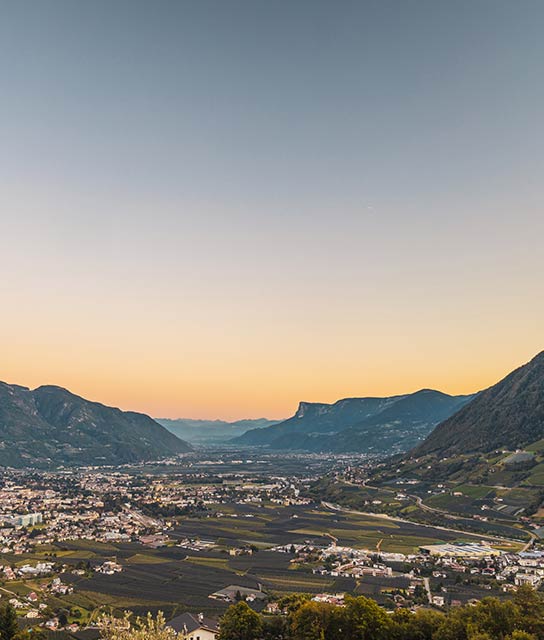 Boutique Hotels in Merano
Home to welcoming boulevards and a sunny, mild microclimate, the South Tryolean city of Merano has a paradise-like feel to it. Always pretty and rich in medieval treasures, this one-time Tyrolean capital was popular with folks like Kafka, Pound, and Freud. When looking for things to do in Merano, rejuvenating spas and recuperative walks along the river often top the list. At its center medieval structures slowly give way to art nouveau villas. But perhaps the biggest reason to go to Merano is to explore the stunningly beautiful mountainous country that surrounds it, with its skiing, hiking, cycling, and much more. Below find a list of our selection of boutique and luxury hotels in the South Tyrol.
A refined, spacious, and luxurious world set high above Merano welcomes guests with heavenly views, bespoke elegance, total privacy, and stunning sophistication.