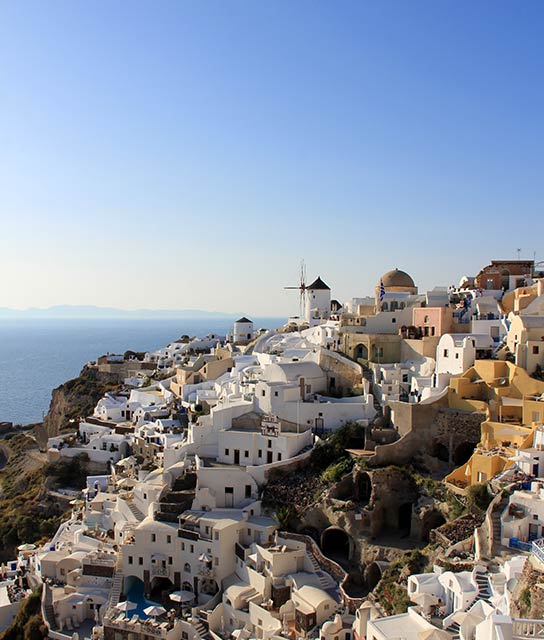 Santorini
There aren't many places in the world where you can enjoy exquisitely clear waters while perched on the rim of a massive active volcano in the middle of the sea. Santorini, part of the Cyclades, is a crescent shaped island that sits in the Aegean Sea. As you approach the island by water (there are also direct summer flights from Europe), you're hit by the impossibly midnight-blue waters of the caldera, the sheer lava cliffs layered in varicoloured rock that loom overhead, and the white houses that rest like icing on top. For a sense of an ancient volcano's lingering power, take a day-trip to the caldera islets with their coastline hot springs and vitrified surfaces. Also visit the excavations at Akrotiri where one of the most important prehistoric settlements of the Aegean was discovered.
In the prettiest of the Aegean islands, Erosantorini is an exclusive five-suite getaway designed by Paola Navone that delivers luxury in the grandest sense.
Where the black volcanic sand of Perivolos Beach meets the midnight blue caldera waters of the Aegean Sea in Santorini, one finds the sublime Istoria.