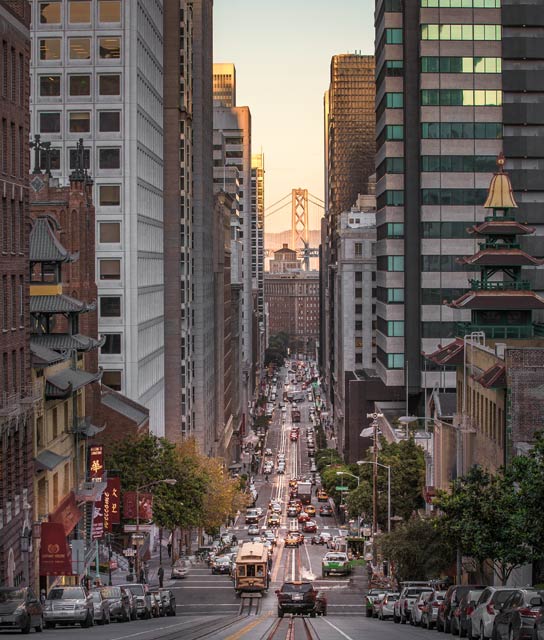 Boutique Hotels in San Francisco
The Gold Rush, the Beats and the hippies, gay liberation, the dot-com boom—San Francisco always has a commanding influence on the world stage. Farm-to-table restaurants have been a "thing" here since the 1970s. If there's a technology still unimagined or a green scheme untried, chances are it's about to happen here. And it's much the same in the boutique hotel San Francisco scene—from luxury hotels from 1906 to the shared communities of today, there's always something going on just around the corner in America's favorite city. Thanks to its rollicking scene, you'll never run out of things to do in San Francisco—ride cable cars to Fisherman's Wharf, catch the Beach Blanket Babylon theater extravaganza, visit the Asian art museum, or taste one of the amazing wines from Napa Valley at places such as the Chateau Montelena. Exciting, diverse, and beautiful, the "Paris of the West" never ceases to entertain with upcoming chefs and farmer's markets, political movements, and forward-thinking art and design.
San Francisco


,

United States
A rich pastiche of colors, textures, and design styles, San Francisco Proper Hotel sits at the crossroads between the city's historic splendor and its glistening present.