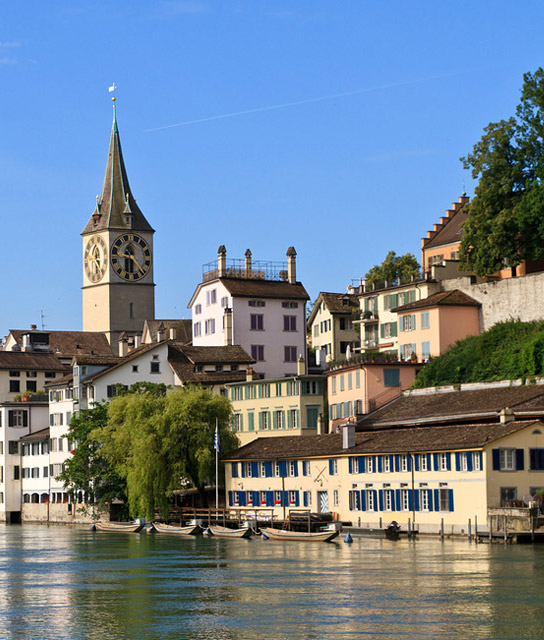 Zurich
In 1916, Zurich became the birthplace of the Dada movement, today commemorated in the Cabaret Voltaire Museum. Zurich is also home to the Heidi Weber Museum, the last building designed by Le Corbusier and internationally hailed as a "Gesamtkunstwerk". For all its modernity Zurich is also a rather traditional city and clings to old customs such as the "Sechseläuten", a spring holiday that culminates in the burning of a snowman.

Below find a list of our selection of boutique and luxury hotels in Zürich.
In the pulsing, artistic side of Zurich, design legend Alfredo Häberli mirrors the colorful, textural vibrancy of a new cultural hub.
Nestled against Zurich's forests, the majestic retreat straddles the divide between an architectural icon and a timeless design.