2 Hotels in
Palma De Mallorca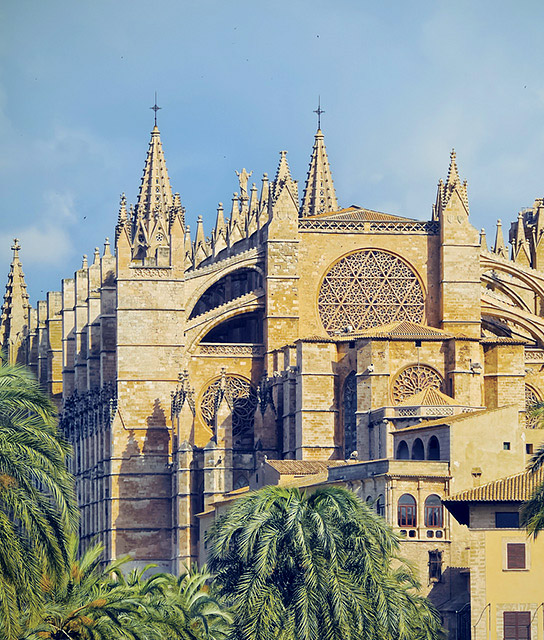 Palma de Mallorca
For those who don't know the Spanish island of Mallorca, located 209km/130 miles from Barcelona, there's the danger of believing a few ill formed rumors. There is talk that Mallorca is hotspot for lager louts. But the true surprise is that you'll really only find that crowd if you go looking for it—and you'd have to look very hard. Mallorca is actually a wonder—an island that boasts Spanish culture, rich Mediterranean beauty, and the pristine infrastructure of Germany, imported by the many Germans who make this place their second home—a virtual collection of German-filled hotels Mallorca feels like Hamburg south. But unlike Hamburg, here glorious calas (or lagoons) offer up clear blue water tightly framed by rocky cliffs that serve as both a shelter and a natural marvel. And the capital city, Palma, boasts an inspiring cathedral, back-to-roots cuisine, and packed hotels in Mallorca. Below find a list of our selection of boutique and luxury hotels Mallorca.
Amid the narrow streets that crisscross Palma de Mallorca's old town is a hotel with serene, spacious suites and a rippling rooftop pool.
Hang with the eternally hip at a sophisticated, warm-toned townhouse in old Palma where cool music and great art reign.