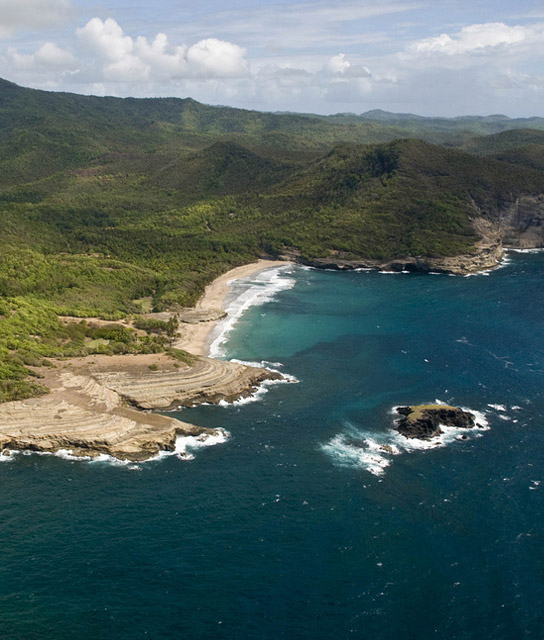 Soufriere
Chances are good that when you get home from your trip to Soufriere—the oldest town on the Caribbean island of St. Lucia—you will talk about the charms of this former French colonial capital and the island's famous natural beauty. This includes stunning bays and beaches, enchanting banana plantations, and welcoming mineral baths—all a short drive from Soufriere hotels. But chances are even better that the first thing you'll mention is the drive-thiough volcano. Yes, that's right: a craggy, roasted landscape of bubbling craters filled with hot lava that you literally wind past in your car. Beautiful, to be sure, but please keep your eyes on the road, too!

The town of Soufriere itself is perhaps most known for two volcanic hills—Petit Piton and Gros Piton—that dominate the landscape. Once-active volcanoes, they are visible from most any of the hotels in Soufriere.

Below find a list of our selection of boutique and luxury Soufriere hotels.
The luxury British chocolate firm Hotel Chocolat has transformed St Lucia's oldest cocoa plantation into a chocolate lover's dream.