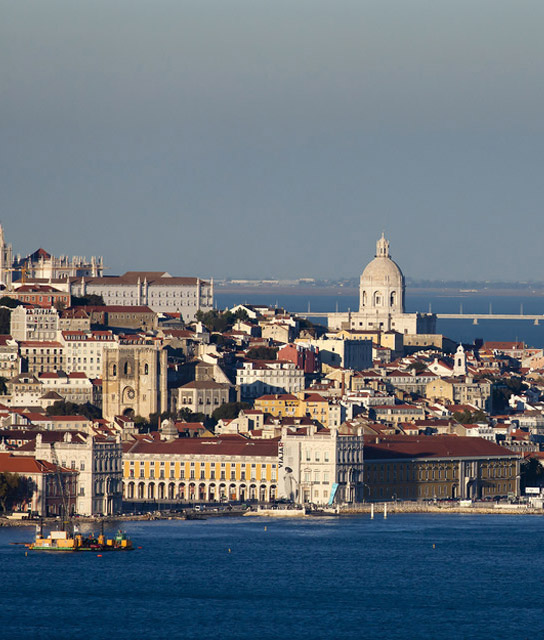 Lisbon
Lisbon offers many modernist gems among the old splendour, like the Praça do Comércio ("Commerce Square") and the quirky pedestrian elevator Santa Justa. The Garo do Oriente is a fascinating train station, designed by Santiago Calatrava, and the Vasco da Gama Bridge of 1998 is one of the longest bridges in Europe (17.2 km). Another must-do is a ride with Lisbon's funiculars, which typically navigate steep, winding streets.

Below find a list of our selection of boutique and luxury hotels in Lisbon.
Experience old-world Lisbon like a local in an 1800's neighborhood hotel offering unmatched views of the city and Tagus River.