2 Hotels in
Playa Del Carmen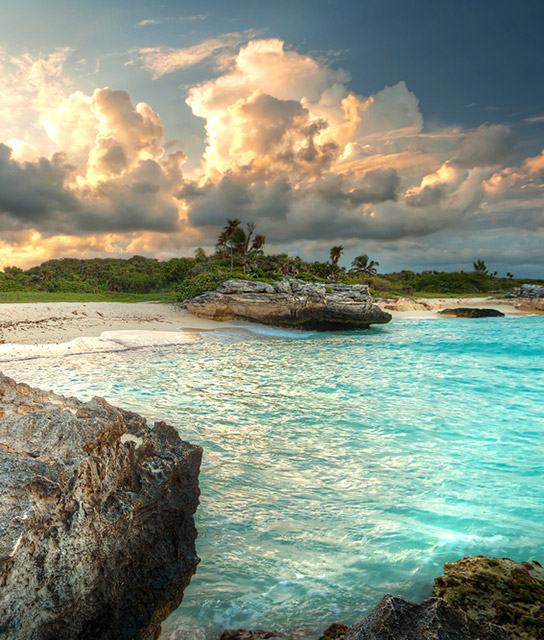 Playa del Carmen
Those who are at home in a Mediterranean beach town like Nice will feel especially comfortable in Playa del Carmen, which is perhaps the trendiest of all the Yucatán Peninsula resorts. Here, along the lee side of Cozumel, sophisticated expats and would-be supermodels stroll the town's pedestrian corridor Quinta Avenida, in and out of beachside lounges, or through the delightful dining and shopping options of La Quinta Avenida. If it were a hotel Playa del Carmen would call to mind an old-world European resort with an exciting new dance club in its basement.

Playa, as it's known, is the prefect mix of cosmopolitan-getaway-mentality meets youthful-renegade-spirit—and all with a distinctly continental feel as many Playa del Carmen hotels and businesses are run by Europeans. The town is also perfect for exploring the limestone ruins of the ancient cities along the Riviera Maya's central coast.

Below find a list of our selection of boutique, luxury properties—your hotel Playa del Carmen!
Vintage Mexican furniture and carefully curated flea market treasures give soul to this nine-room hotel in the trendiest part of Playa del Carmen.
A temple for the young at heart, this stark white structure offers a natural color palette and a DJ's poolside tunes.