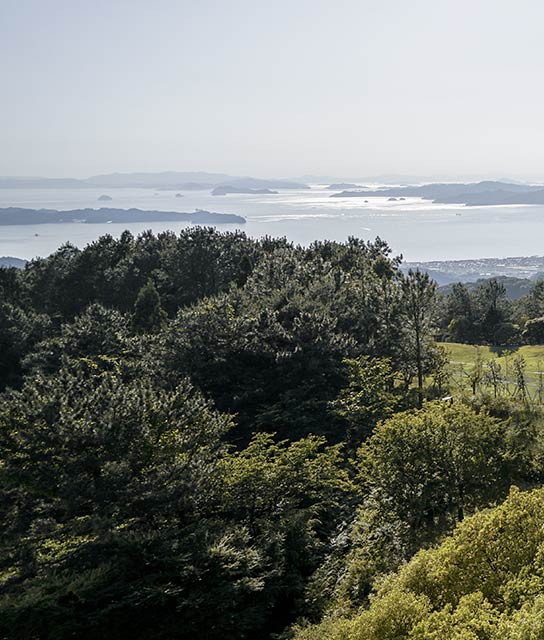 Boutique Hotels in Matsuyama
When looking for things to do in Japan, visitors often stick to the main ports of call, namely Osaka, Kyoto, and Tokyo, Yet, Matsuyama on Shikoku island is a wonder that is well worth the journey. Here, one finds a unique food culture defined by the thick white udon noodles served in a warming broth. The island is also dedicated to modern art—the Setouchi Triennale International Art Festival is a big draw here, while installations and underground galleries abound. A key thing to do when visiting Matsuyama is to take in some of Shikoku Island's 88 sacred temples, which comprise a famous 1,200-kilometer loop around the island. Be sure to take in Ritsurin Garden, in Kagawa, built for the feudal lords of the Edo period and considered one of the most impressive historical gardens in Japan. Below find a list of our selection of boutique and luxury properties in Matsuyama.
This masterwork by a legendary minimalist architect Tadao Ando draws light and air into vast spaces, evoking the infinity of traditional Zen poetics.