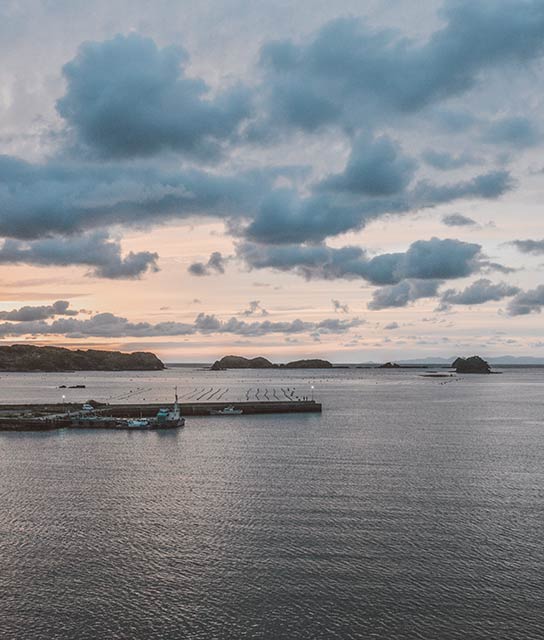 Boutique Hotels in Iki Island
Iki Island located in the Genkai Sea is said to be one of the islands that came into being when the land of Japan was born. Home to some 1,000 shrines, all set close together on this tiny island 20 kilometers in length, Iki has been known as an island of gods since ancient times. The island makes a great escape to an authentic and spiritual Japan that's steeped in natural beauty; it's a place few outsiders get to see. When looking for things to do on Iki Island keep in mind that it is awash in craggy inlets, forested hills, sublime natural sand beaches, dramatic cliffs, and idyllic fishing villages. The interior of the island is almost entirely green, while popular must-see sites on Iki Island include Monkey Rock, Bodhisattva statues, the dramatic Sakyobana cliffs, and nearby Tatsunoshima Island. Below find our boutique and luxury hotels on Iki Island.
Experience sublime sea views, blissful hot spring baths, abundant fresh seafood, and exquisite comfort at this off-the-beaten path Japanese wonder.