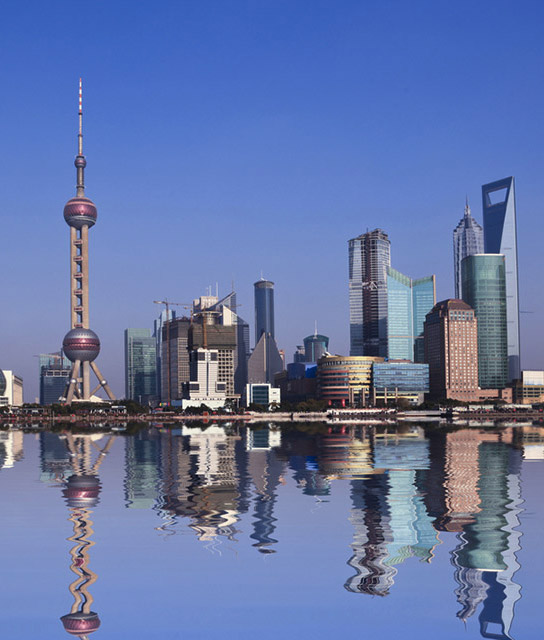 Shanghai
It is quite an honor—and more than a bit of a responsibility—to be dubbed "the most Westernized city in China," but such is the fate Shanghai. Known as the "City Above the Sea" and the most populated Chinese city, Shanghai was incredibly once a sleepy fishing village. But today it has become the 21st-century poster child for modernization. There are seemingly more construction cranes here than could possibly exist in the world! Not only are Shanghai hotels filling up with westerners at an incredible rate, but these visitors are discovering a European-style cityscape equally awash in tree-lined neighborhoods, ancient temples, small markets, and quiet Chinese gardens

Sitting at the mouth of the Yangtze River, the hotel Shanghai scene is packed with more than a few courageous foreigners who are eager to tell the folks back home that they sampled local specialties, such as deep-fried scorpion.

Below find a list of our selection of boutique and luxury Shanghai hotels.
Overlooking JingAn Park ,The PuLi Hotel & Spa offers the best of both worlds: a soothing environment within a thriving metropolis.
Behold towering Shanghai from a low-rise, riverside neighborhood in a transformed 1930's building with unprecedented boutique comfort and views.