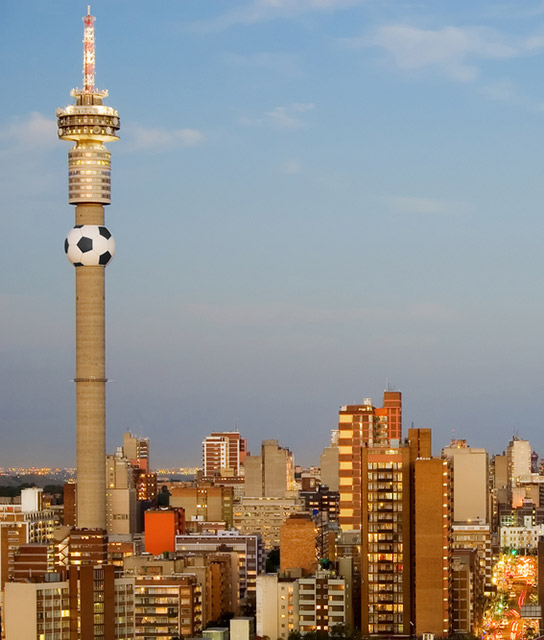 Johannesburg
One way to ensure that the sins of the father are not visited upon the son is to openly acknowledge a difficult past. The Apartheid Museum, south of Johannesburg's city center, does just that, confronting an issue that long prevented this grand city from taking its place on the world stage. But today, Johannesburg is flourishing with theatres, restaurants, museums, and jazz clubs brought to life by innovative creatives and developers who have led the city's revivification. Hotels in Johannesburg are filled with folks who clearly approve.

Jo'burg, as it is affectionately known, still shows evidence of a great divide in wealth, but it's one that is closing, if not fast enough for some. Still, from the burgeoning gallery district in Parkwood, to the bar scene in raucous Melville or the more sedate Milpark, to the many new Johannesburg hotels, there is much to approve of.

Below find a list of our selection of boutique and luxury hotels in Johannesburg.
Johannesburg


,

South Africa
With ten suites ranging from ethnic high-tech to luxurious Edwardian redux, Ten Bompas offers a "home away from home in Africa."