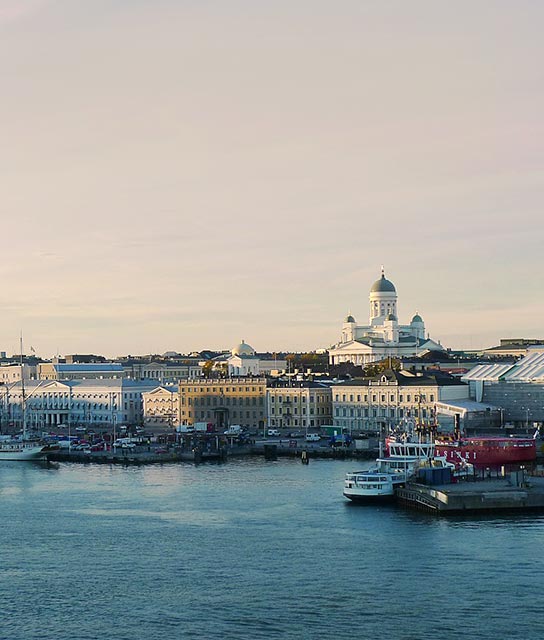 Helsinki
While perhaps less popular than other Scandinavian capitals, Helsinki celebrates a quiet cool and achieves stylishness with humor and irony rather than intent. It was even voted the 2012 World Design Capital. With half of the city immersed in water, the dramatic coastline (covered in ice in the winter and gleaming in the summer sunshine) is definitely a highlight. Thanks to its rather cozy size, not far from any hotel Helsinki's quirky charm is waiting to be explored—beautiful Art Nouveau buildings, many museums documenting Finnish heritage, and restaurants unchanged since the 1930s, for example. Helsinki also had a recent food revival and now proudly draws crowds who travel for its local produce, fish, and meat, and an inventive and playful cuisine. To explore the speckling of islands, one can take a ferry from the many hotels Helsinki has to offer. Below find a list of our selection of boutique and luxury properties in Helsinki.
A new breed of luxury hotel set within an iconic structure transforms hospitality in Helsinki with experiences that engage body, spirit, and mind.
This Finnish gem of playfully-designed rooms, where the Renaissance meets cutting-edge Nordic modernity, offers up the passion of a literary epic.