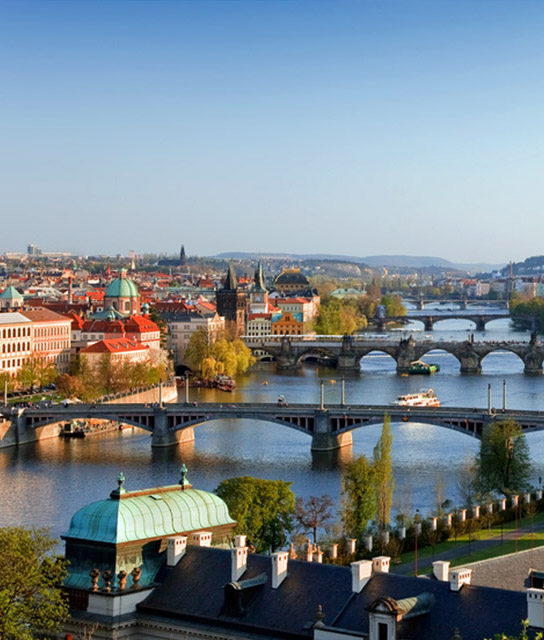 Prague
Prague escaped major destruction in WW II, leaving it with a plethora of fine architecture from the baroque and Classical periods. Its TV tower looks like it escaped from a sixties Sci-Fi-movie; one of the most contemporary landmarks is the Dancing House, designed by Vlado Milunic and Frank Ghery; originally titled "Fred and Ginger", it is said to resemble a dancing couple. Another landmark is the Prague Metronome, a gigantic time-counter designed by Vratislav Novak that since 1991 fills a vacancy left behind by a Stalin statue.

Below find a list of our selection of boutique and luxury hotels in Prague.
In one of Europe's most beautiful medieval cities, Eva Jiricna's award-winning design is a masterpiece of contemporary cool.