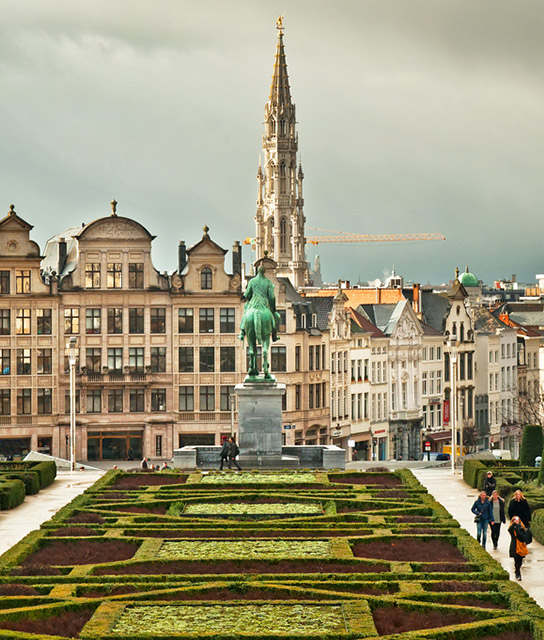 Brussels
Naturally, the European institutions are located in impressive buildings in what is known as the "European Quarter". Brussels is also famous for its Art Nouveau architecture, namely the works of Victor Horta, an artist honoured by the city with a museum. Other famous landmarks include Mini-Europe, a park exhibiting miniature models of many famed European buildings, and the Atomium, a sculpture-building symbolizing a metal molecule as well as the spirit of its time (1958).

Below find a list of our selection of boutique and luxury hotels in Brussels.
Brussels' former Dominican abbey exudes a feeling of dramatic intimacy with soaring ceilings, luxurious textiles and original stone flooring.