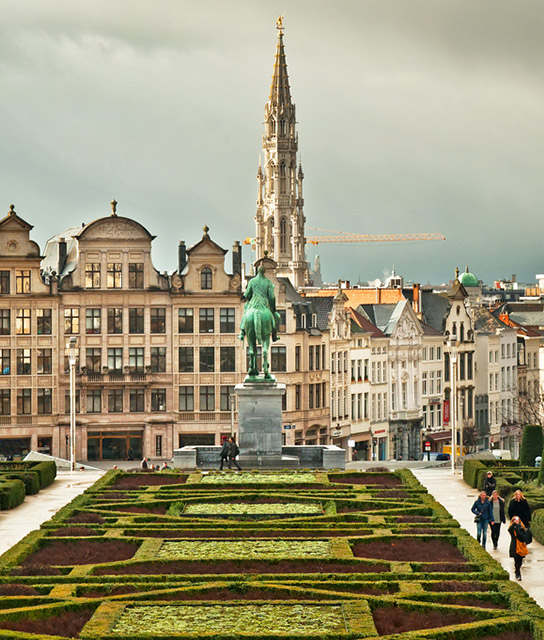 Boutique Hotels in Brussels
For reasons inexplicable and wholly unfair, Brussels somehow fails to come to mind when one is asked to name Western Europe's top cities. Paris, London, Rome, Berlin yes, but Belgium's capital can be equally seductive, if on its own terms. Hotels in Brussels are packed with visitors who come for Art Nouveau architecture, a rich café culture, superb shopping, a stellar pub scene, and a surprising number of outstanding Asian restaurants—which, put together, dispel the notion that Brussels is rather stuffy. Far from it, this ancient city can let its hair down with the best of capitals. Change, too, has come to Brussels—the kind that locals and visitors alike can embrace. Once rough neighborhoods, such as Dansaert, have morphed of late into chic, fashionable quarters (here one finds those Asian eateries), while more Brussels hotels seem to be opening than ever before. Below find a list of our selection of boutique and luxury hotels in Brussels.
Brussels' former Dominican abbey exudes a feeling of dramatic intimacy with soaring ceilings, luxurious textiles, and original stone flooring.