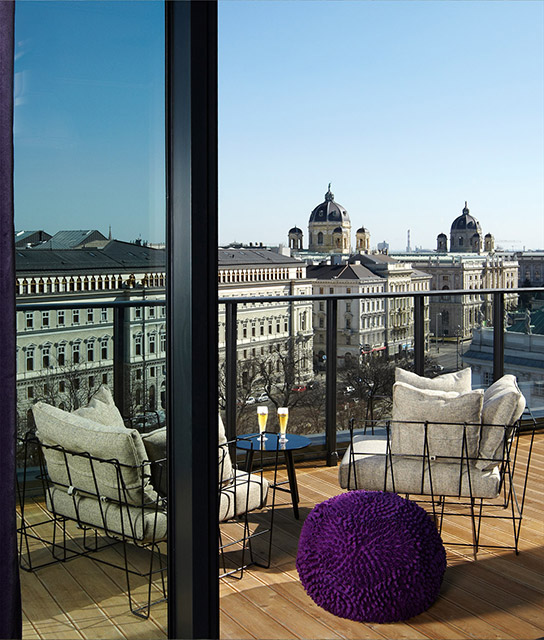 Vienna
Some time before having a drink at one of Vienna's famed coffee houses or wine taverns and after visiting the Imperial Palace, the Opera House, the tower at St. Stephen's Cathedral, old luxury Vienna hotels, or other "musts", one wonders if this glorious city on the Danube will live forever in the past.

Thankfully, a new wind is blowing, and it is being fanned, not by bluebloods in powder wigs or those who believe that art died with native son Gustav Klimt or who still mourn the demise of outdated Vienna luxury hotels, but by a vibrant class of restaurateurs, hoteliers, even pub owners who have made it a mission to reinvent the gasthaus here, a home base for artists, businessmen, and resident philosophers alike. For example, in the hip second district, Atelier Augarten is now a progressive exhibition space, while Galerie OstLicht focuses on contemporary photography.

Below find a list of our selection of boutique and luxury hotels in Vienna.