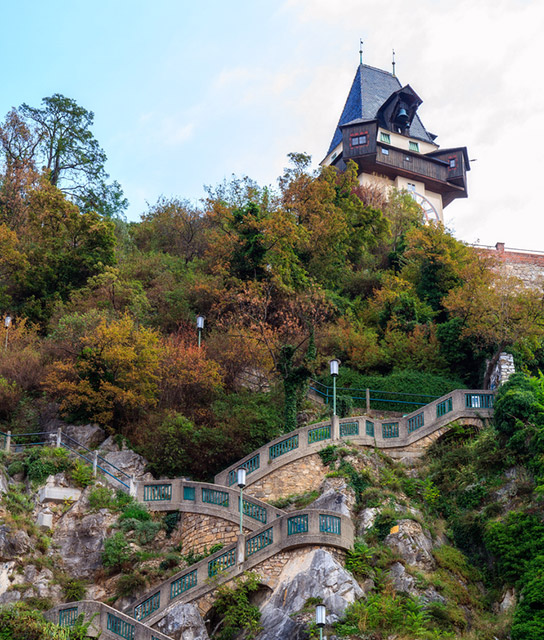 Graz
Due to its mild microclimate, Graz is a city of lush parks with an almost Mediterranean flair. Its Old Town, spared from destruction during WWII by a timely surrender, was added to UNESCO's list of World Cultural Heritages in 1999; but not all of the city's attractions are historic. In 2003 the Murinsel ("Mur Island"), a floating platform in the shape of a sea shell that houses a café and a playground in the middle of the Mur river, became a new destination for visitors interested in architecture and design. The Murinsel was the brainchild of the New York artist/designer Vito Acconci and a part of the enhancements made for Graz's 2003 stint as European Capital of Culture.

Below find a list of our selection of boutique and luxury hotels in Graz.
With its bold architecture and vast trove of contemporary art, Augarten makes a modern statement in historic Graz.