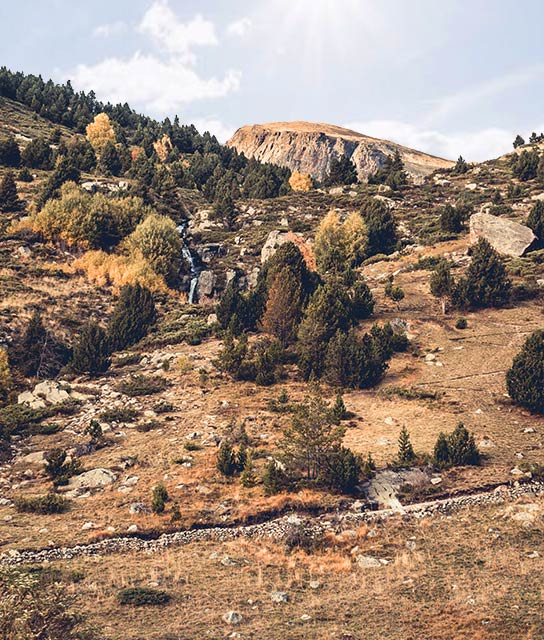 Boutique Hotels in Incles Valley
Incles Valley is a glacial, U-shaped valley that stretches between the small towns of Tarter and Canillo in northeastern Andorra. The alpine landscape is a playground for exploration and an exhibition of flora and fauna, meadows, forests, and such spectacles as the Estany de Juclà—the largest lake in Andorra—and the Ransol and Montaup valleys. Boutique hotels in Andorra are hard to come by, as it's such a small country that's relatively off the tourist track—but discover our luxury hotels in Andorra 's Incles Valley and the beauty of the region will no doubt astound. Discover our boutique hotels in Andorra below.
In one of Europe's most hidden valleys, a community-minded mountain lodge frames natural beauty with a gentle, slowed-down hospitality concept.