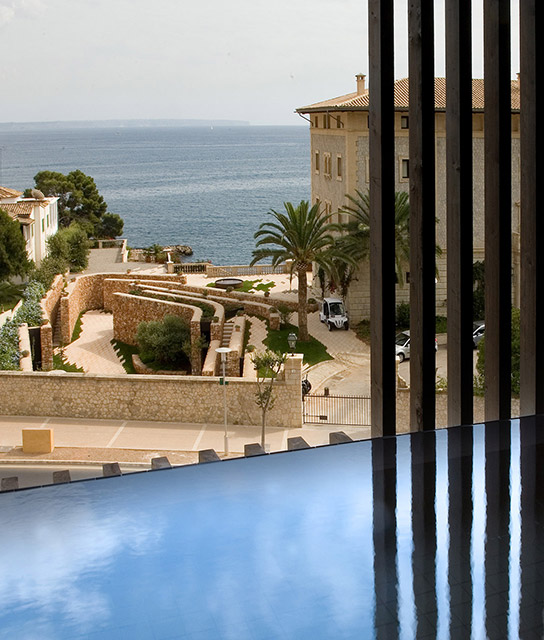 Calvià
Calvià has numerous beautiful beaches, a handful of historic windmills and the church of San Juan Bautista, which is worth a visit. The region is also rich in archaeological finds, which today are exhibited in the Parque Arqueológico Puig de sa Morisca. Visitors can also see an old Arab irrigation system in Son Boronat.

Below find a list of our selection of boutique and luxury hotels in Calvià, Mallorca.
Discover what lured the jet set to this palatial building of archways, pillars, and stone that descends magically into the Mediterranean.
Moorish casbah luxury meets contemporary sleekness with unrivaled sea views of Spain's Balearic coast.