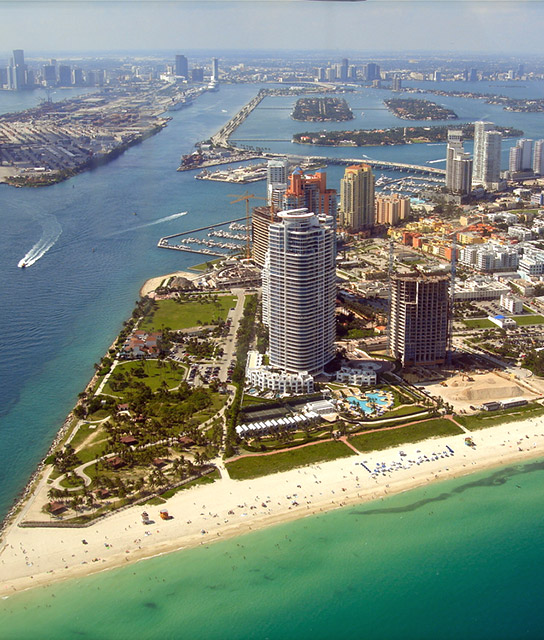 Miami
It's hard to believe there was once a time when Miami was not an international destination for connoisseurs of high culture, fine food, and cutting-edge art. Yet, some 40 years ago bold leadership put a new face on South Beach's Art Deco district, elevating the city to the world stage. Today, fashionistas and culture-vultures regularly fill Miami hotels as they stampede to such events as Art Basel Miami Beach or Frank Gehry's recently opened New World Center performing arts venue.

But to equate the city only with its boldface sites or the hotels in Miami is to miss the revitalization that is playing out more quietly in the background. For example, the Collins Park arts district now augments South Beach's architectural cachet with provocative sculptural installations and the dune-grass-filled South Pointe Park, on the site of a former wasteland, greets cyclists on the southern tip of Miami Beach.

Below find a list of our selection of boutique luxury Miami hotels.
Embodying Cuban culture through design, food, and spirit, Life House, Little Havana is a springboard to hyperlocal immersion in Miami.
Once a 1930s landmark cottage, now an art-rich seaside escape for creatives, Life House, South of Fifth affords one rare access to the local scene.