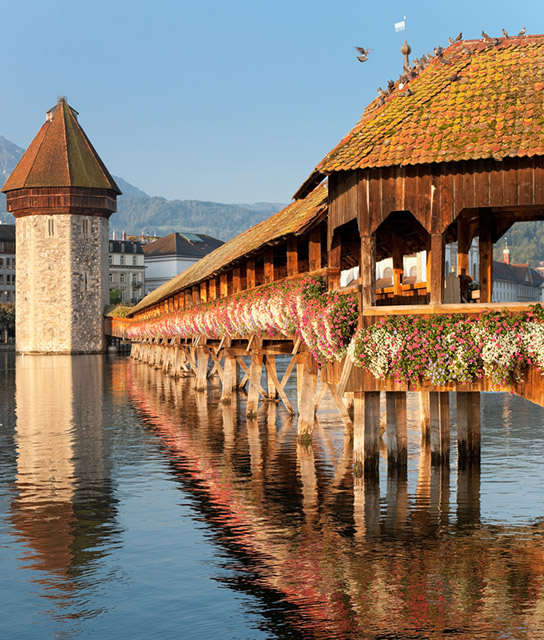 Lucerne
Lucerne is a major tourist destination and has numerous landmarks, among them the wooden Chapel Bridge. The Speuer Bridge has an interesting 17th century painting cycle titled 'Dance of Death'. Lucerne also has a fascinating Transport Museum and a new convention/arts centre designed by Jean Nouvel (1999). The Bourbaki Panorama houses a fascinating giant painting by Edouard Castres; created in 1881 it is an early form of media entertainment.

Below find a list of our selection of boutique and luxury hotels in Lucerne.
Mere steps from the celebrated Culture and Congress Center, The Hotel exudes sensuality and elegance in the heart of Lucerne.