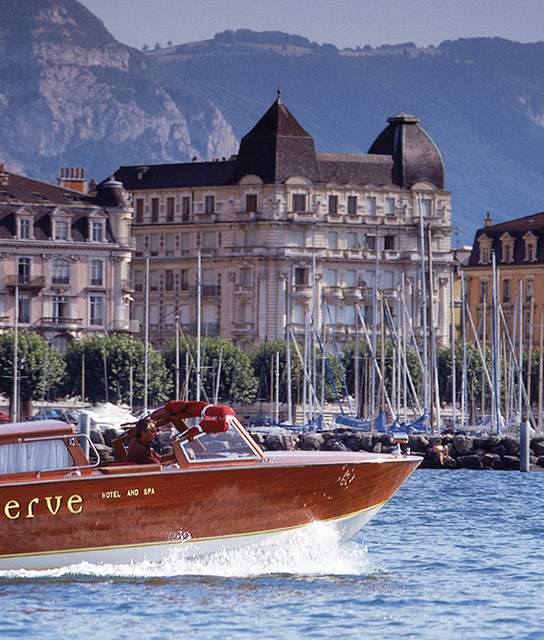 Geneva
Geneva is home to the European headquarters of the United Nations, located in the monumental Palais des Nations, the former headquarters of the League of Nations. The city's Saint-Pierre Cathedral combines elements of the Romanesque, the Gothic and the Classical times, and the religious reformer Johannes Calvin held lectures in the nearby Temple de l'Auditoire. The particle physics laboratory CERN, one of the wonders of the modern world, lies just northwest of Geneva.

Below find a list of our selection of boutique and luxury hotels in Geneva.
Playful indulgence abounds at La Réserve where a colonial safari theme includes a design menagerie of animals, abstraction, and drama.