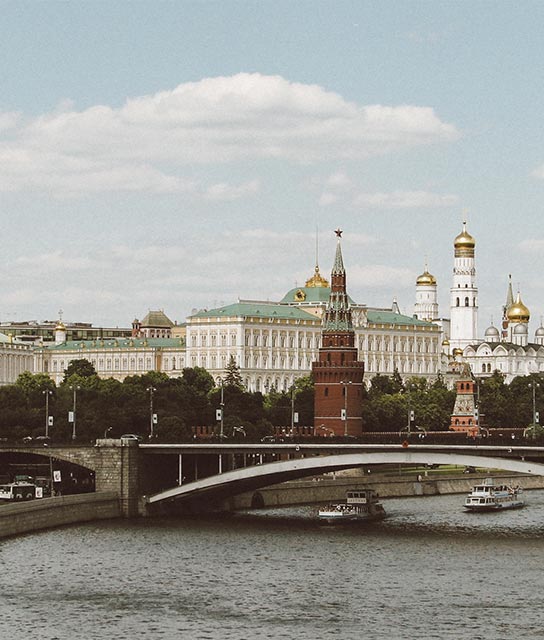 Luxury Hotels in Moscow
Anyone who considers himself a world traveler but has yet to see Moscow is missing one of life's great experiences. This is a city that seeps history from its pores, with iconic structures at every turn. The Kremlin, Red Square, and the signature onion-shaped domes of St Basil's Cathedral are at its heart, but Moscow hotels are filled with folks who come to marvel at the city's rich cultural nightlife, which might include taking in a world-class opera at the Bolshoi New Stage or a show at the Tchaikovsky Concert Hall. The old, of course, also mixes with the new here – as in new money, which can often be found flowing liberally on flashy Tverskaya Street. But be sure not to miss the grand marble metro stations – a testament to Stalin's vaulted ambitions. All hotels in Moscow can quickly steer you to the wonders that await underground. Below find a list of our selection of boutique and luxury Moscow hotels.
A new art of hospitality has arrived in Moscow: StandArt Hotel Moscow is creating waves with a fresh contemporary aesthetic, cosmopolitan vibe, and world-class gastronomy.
Hotel, gallery, studio, theater, and radio station, this iconic city-central mansion is Moscow's new home base for creatives.