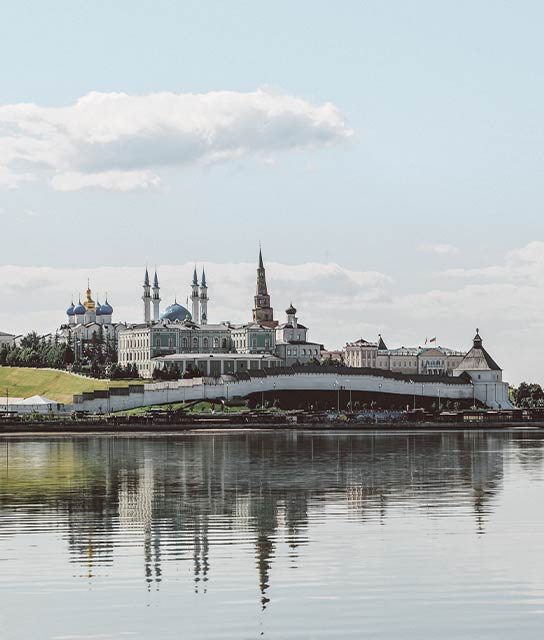 Boutique Hotels in Kazan
Well worth seeing in its own right, Kazan is certainly a must-do side trip when visiting Moscow. This capital city is rich in museums, mosques, churches, and innumerable European and Asian sites, with church belfries sitting beside mosque minarets sitting beside Orthodox-style cupolas, which themselves sit beside dramatic Gothic turrets. Kazan's collision of cultures comes alive in the city's center, which is perfectly walkable and includes the Hermitage Kazan, a must-visit for art lovers—many exhibitions showcase both Russian and international artwork across the centuries. Visitors looking for things to do in Kazan will want to sample the flavors of Tatarstan, which has become a haven for foodies. Below find a list of our selection of boutique and luxury hotels in Kazan.
An iconic building is reborn as a sublimely luxurious hotel that exhibits great reverence for the past and for the city of Kazan, a UNESCO site where Europe and Asia famously intersect.