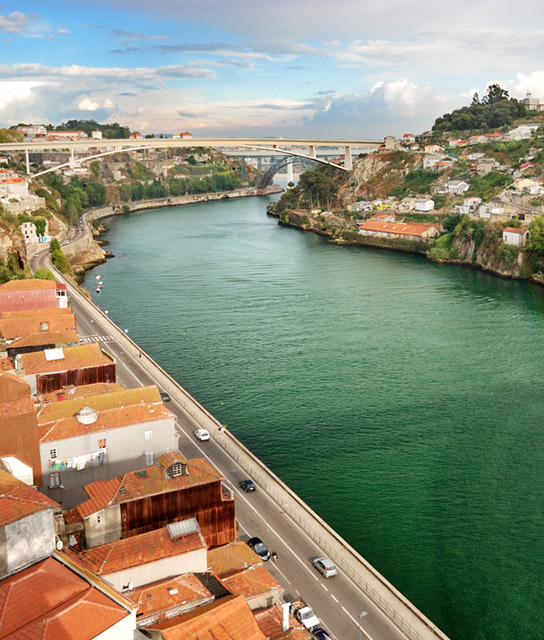 Porto
Gloriously set on the River Douro, romantic Porto (Portugal's second largest city) is both the capital of the country's industrial region and a living, breathing historical gem, replete with lovely baroque churches, stunning beaux-arts buildings, and medieval ruins. Here, bells in their soaring towers ring out across narrow lanes and cultural hotspots such as Álvaro Siza Vieira's Museu de Arte Contemporânea and Rem Koolhaas' Casa da Música. Up the coast to the north, serene pine forests beckon, while inland one finds Portugal's only national park, Peneda-Gerês. If it were a hotel Porto would be the type that attracts people with its beauty but then wows them with its charms.

The crowded hotels Porto presents are due to its sensual allure. It is, after all, a mecca for wine aficionados, as grapes grown in gorgeous vineyards along the Douro produce the country's world-famous port wine.

Below find a list of our selection of boutique and luxury properties—your hotel Porto!
Internationally celebrated designer Nini Andrade Silva reflects the spirit of the Hotel Teatro's spectacular roots, while conveying stylish and contemporary urbanity.