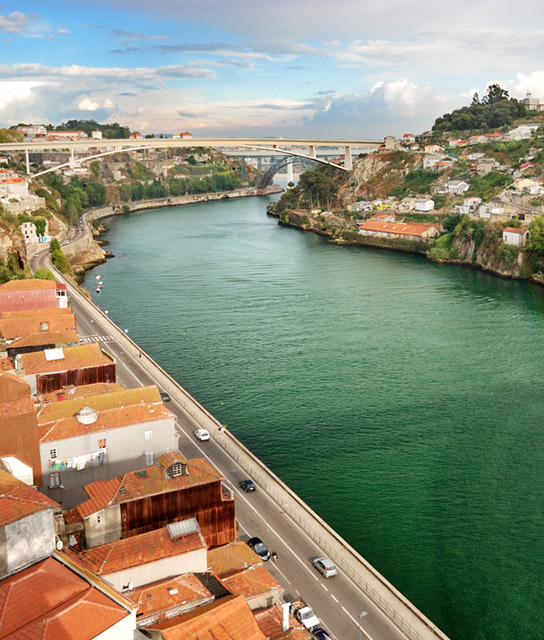 Porto
The city is named after the famous Port wine which is produced and shipped from this area. But Porto is not only known for its delicious wines, it is also famous for its impressive squares, bridges and boats. The heart of the city is the charming old town, a UNESCO world heritage site. Besides the architectural highlights Porto offers a wide range of cultural opportunities such as several museums, concert halls, theatres, cinemas and art galleries. Gastronomes can indulge themselves in authentic restaurants with local specialities and good wines.

Below find a list of our selection of boutique and luxury hotels in Porto.
Internationally celebrated designer Nini Andrade Silva reflects the spirit of the Hotel Teatro's spectacular roots, while conveying stylish and contemporary urbanity.