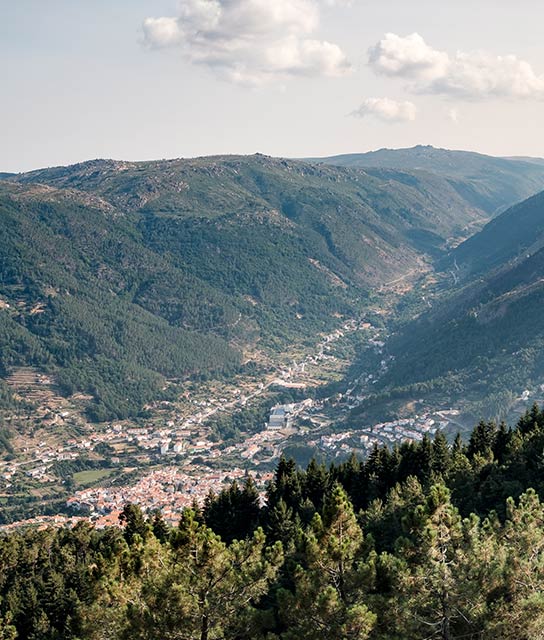 Boutique Hotels in Manteigas
The highest mountain range in Continental Portugal, Serra da Estrela is home to thick forests, high peaks, and hidden lakes. Those looking for things to do in Portugal that involves nature and authentic mountain villages, such as Manteigas, will be hard-pressed to find a better spot. The region is famous for its wool, but the local cheese is also a must. When driving through Serra da Estrela, one is confronted by stunning pine forests, glacial lakes, and boulder-topped plateaus. Torre is the highest point in Portugal, while the Zêzere River far below is home to small shepherd huts dotting the shore. Dog-lovers take note: The local shepherd dog—the cão de Serra da Estrela—is believed to be among the oldest breeds on the Iberian Peninsula. Below find a selection of boutique and luxury hotels in Manteigas and the Serra da Estrela mountain range.
Sky-high mountain views of a stunning natural park complement heritage artisanal wools, local gastronomy, and both iconic and contemporary Portuguese design.