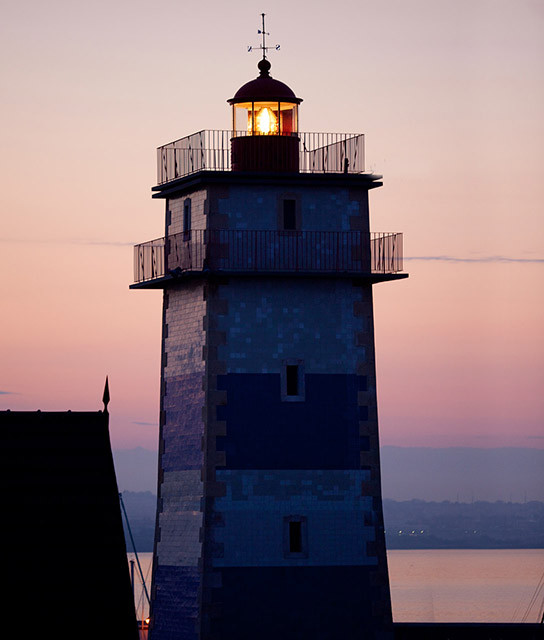 Cascais
Once a royal family favorite, then a military bastion, and finally today to a much-loved summer vacation spot, Cascais (kush-kaish) has lived many lives. And thankfully, you can see traces of all them. It's clear from the trio of golden bays why the royal and now regular holidaymakers flock to Portugal's west coast for the beach and sun. The brave even venture into the chilly Atlantic. Easy to get to from any hotel Cascais also offers great surfing spots, such as the Praia do Guincho. To experience the fishing village here, one needn't venture beyond the main square where lotas (auctions) for the day's fresh catch still take place.

This fair city on the Costa do Sol is also filled with charming Cascais hotels, the finest restaurants, and a pedestrianized old town brimming with designer boutiques and lively bars.

Below find a list of our selection of boutique and luxury properties—your hotel Cascais!
Endless ocean views amaze at The Farol Design Hotel where the kings and queens of Portuguese fashion design the guestrooms.