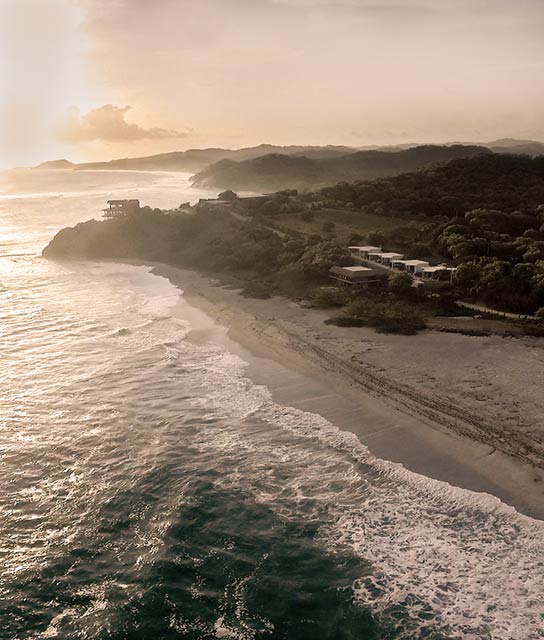 Popoyo, Emerald Coast
In Nicaragua travel can be incredibly daunting thanks to its beauty, diverse geography, and intense energy. It is not a destination to be checked off your list but to be explored languidly through Nicaragua beaches, the Popoyo surf scene, and charming colonial towns. Dive into its incredible culture in the Emerald Coast Nicaragua where jungle-clad virgin beaches, majestic mountains, and rainforests thronging with wildlife steal your breath. Two of the most famous surf breaks in the country (revered in surfing circles)—Colorado and Popoyo—are located here. Thanks to a countrywide environmental policy, Nicaragua beach resorts can be depended upon to have high sustainable standards without forgoing any luxuries. For beginner or expert surfers, Popoyo beach is greatly rewarding thanks to its seemingly endless supply of world class surf breaks almost year-round. Hailing all adventure-seekers—get ready for a wide range of new experiences such as surfing down an active volcano, diving into underwater caves, canoeing through alligator-infested wetlands, and swimming across sea channels between tiny white-sand islands.
Meson Nadi is a six-room dreamy tropical mix of Bauhaus and traditional design on the Emerald Coast of Nicaragua.