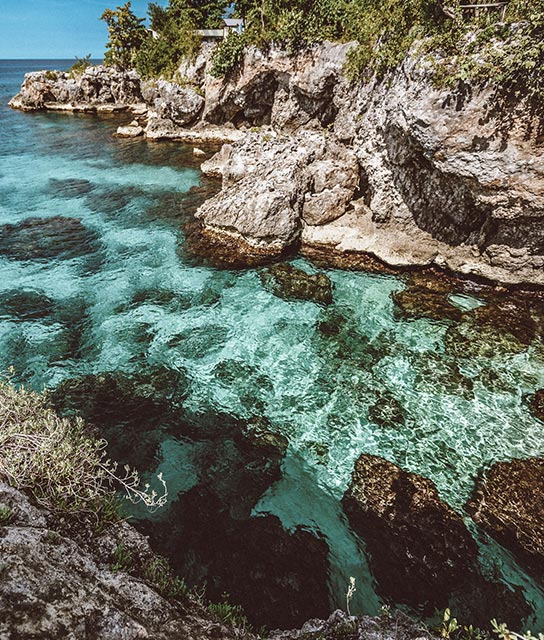 Negril
It used to be that nude sunbathing, marijuana, and uninhibited pursuits of pleasure were the norm in Negril, on the western tip of Jamaica. Well, guess what? They still are!—even if there is an encroaching sense of corporate responsibility now that the megaresorts have moved in. Still, the white sands of Seven Mile Beach, offering a rich palette of blues and greens, are very much a place where one can let one's hair (or more) down during the day. And at night from the Negril hotels, reggae and dance parties abound. Here, too, one finds the best snorkeling and scuba diving in Jamaica. And what a setting for it—tranquil lagoons protected by coral reef set against a backdrop of sea grapes and coconut palms. In a word, it's all quite romantic. Little surprise then that singles soon become couples dashing back to their hotels in Negril. Below find a list of our selection of boutique and luxury Negril hotels.
Hovering over a volcanic coast on the westernmost tip of Jamaica is a hotel that mimics an African village, in a seamless transition between nature and man.
Cultural nomads, young creatives, and veteran Jamaica-philes come to this beachfront Negril escape for its laidback, retro vibe and local music scene.