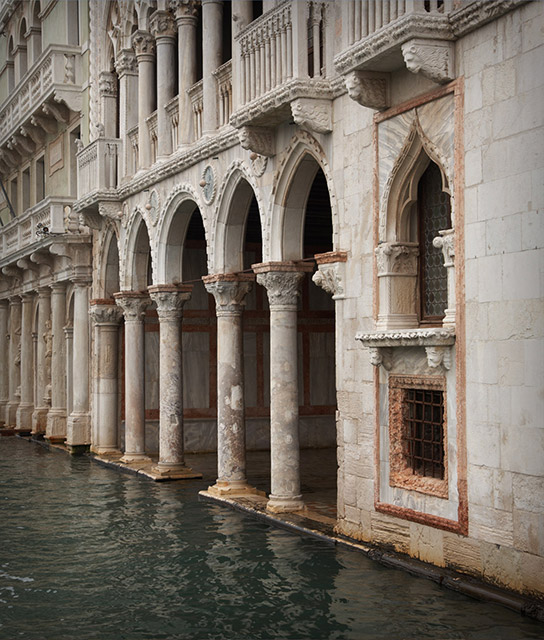 Venice
Venice was constructed on a series of islands and swamplands and is famous for its canals, which are also used for public transport. It is also home to the Palazzo Venier dei Leoni, dating to the 18th century, that was never constructed past the ground level; once the home of the artsy femme fatale Luisa Casati, it now houses the Peggy Guggenheim collection, one of the most important museums in Italy. The Teatro La Fenice has a long history of destruction and rebuilding; the current building is a reconstruction dating back to 2001 that used images from the movie "Senso" to obtain details of its design.

Below find a list of our selection of boutique and luxury hotels in Venice.
A cultural meeting point for artists and critics of all stripes, this classical-meets-1930's-Futurist hotspot is a work of art itself.
Enjoy bespoke service, a 16th-century nobleman's house, luxurious surroundings designed by Philippe Starck, and a central locale in enchanting Venice.