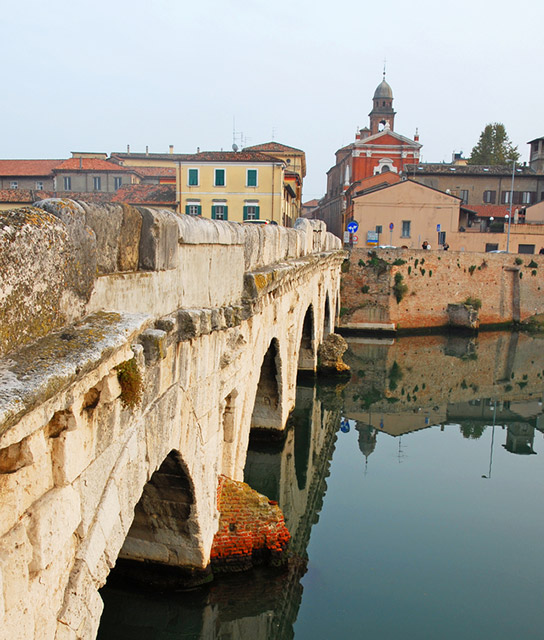 Rimini
When your town is the birthplace of Federico Fellini, you know you have something wild, wonderful, and wacky to offer. Rimini, a seaside resort on Italy's Adriatic coast, is renowned for its boisterous atmosphere. The "wild" includes jetsetters who party all night or lounge in the Piazza Tre Martiri or Piazza Cavour during the day. The "wonderful" easily refers to Tempio Malatestiano, an impressive renaissance church that a leading town figure had decorated in honor of his mistress. And as for the "wacky," simply search "hotel Rimini" and you could spend a week reading the 1000-plus entries.

Architect buffs will be disappointed to know that Rimini was all but leveled during WWII, but the nearby mini-republic of San Marino offers up the impressive castle of San Leo—think of it as what a grand Rimini hotel might have been before the bombs dropped.

Below find a list of our selection of boutique and luxury properties—your hotel Rimini!
Set in the heart Rimini's historic city center, duoMo introduces eclectic futurity and thriving nightlife to this classic seaside destination.