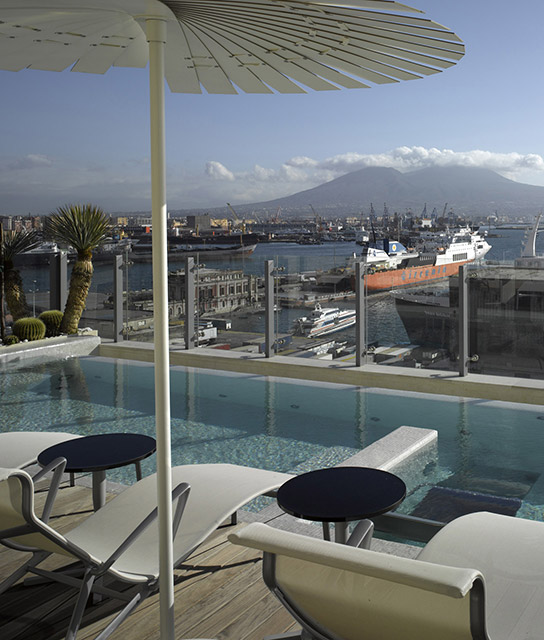 Naples
By taking a stroll through the city centre you might encounter the palazzo dating back to the period of Spanish domination or a castle created by the Anjou dynasty or even ruins dating back to ancient Greece. In the 18th century Naples was the "city of 500 domes" and today it still possesses one of the largest collections of religious buildings in the world. Numerous museums show the city's artistic wealth, such as the National Museum and the Capodimonte Museum. In recent years Naples has also become a workshop of contemporary art.

Below find a list of our selection of boutique and luxury hotels in Naples.
In the heart of ancient Naples, Romeo Hotel balances a fine line between sea and city, modernity and tradition, and East and West.