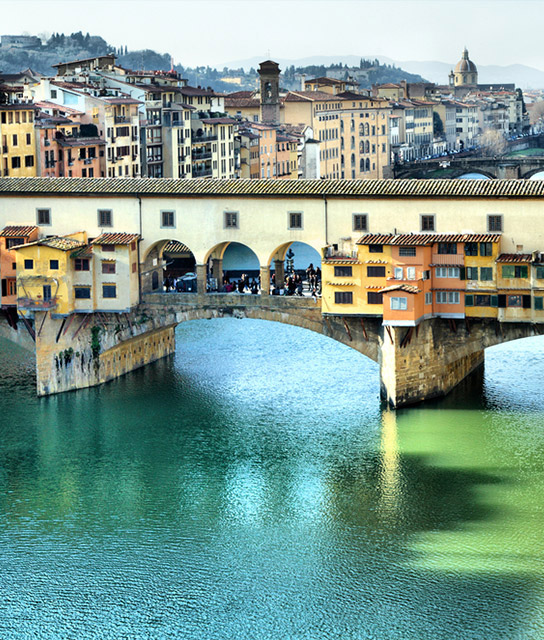 Florence
Historically connected to the famous Medici family, Florence is a showcase for the art and architecture of the Italian Renaissance. One of its most picturesque buildings is the Ponte Vecchio, which crosses the Arno and carries buildings. The Uffizi gallery is one of the world's oldest and boasts works by da Vinci, Caravaggio and Dürer, among others. There are also some fine examples of 20th century architecture in Florence, such as the towers at the Piazza San Iacopino by M.D. Bardeschi (1970-72), and the State Archives by Bonaiuti/Gamberini/Vernuccio.

Below find a list of our selection of boutique and luxury hotels in Florence.
Designer Michele Bönan has turned this member of the Ferragamo family's small range of hotels into a retro jewel.