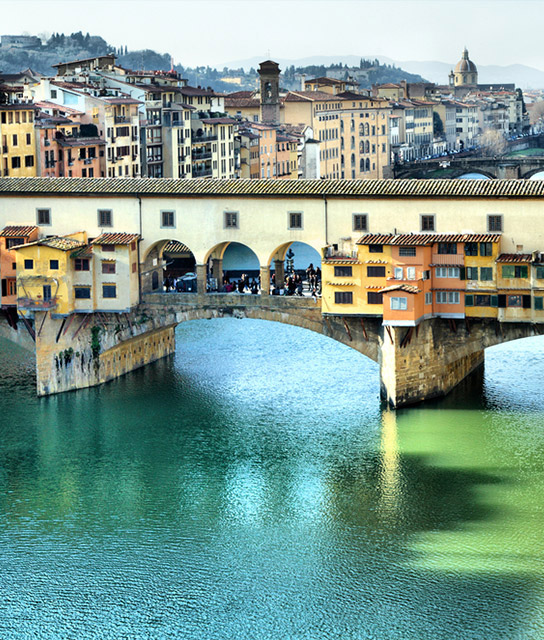 Florence
When your city holds the world's finest repository of Italian Renaissance art—as Florence does at the Uffizi Gallery—expectations for overall greatness are high. But this ancient cultural hub rises to the occasion—and beyond. The attractions here read like an all-star team of hotspots, including the Cathedral of Santa Maria del Fiore, Ponte Vecchio, River Arno, Michelangelo's David, and Botticelli's Birth of Venus, to name a few. No wonder the "hotel Florence" scene is always jumping.

In truth, all this beauty and cultural wonder can make one flee the Florence hotels in a state of extreme hunger. How glorious then that Tuscan cooking throughout the city—perhaps best enjoyed in any number of Left Bank trattorias—makes for the type of meals one remembers for a lifetime.

Below find a list of our selection of boutique and luxury properties—your hotel Florence!
Designer Michele Bönan has turned this member of the Ferragamo family's small range of hotels into a retro jewel.