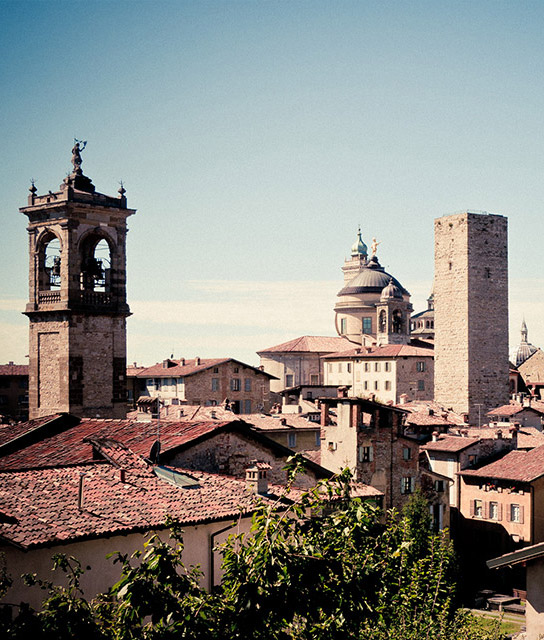 Bergamo
Bergamo is a charming town in Western Lombardy. The city has two distinctive parts, the Città Alta (Upper City) and the Città Bassa (Lower City), the modern centre of Bergamo. The two parts are connected with a funicular. The Città Alta is the historic heart of the town and shows traces of its medieval civilisation. Small steep streets lead you delightful places such as the Piazza Vecchia with its Renaissance buildings and the beautiful, impressive Duomo!

Below find a list of our selection of boutique and luxury hotels in Bergamo.
Situated at the intersection of two ancient Roman roads, the GombitHotel is a destination for cultural and epicurean exploration.