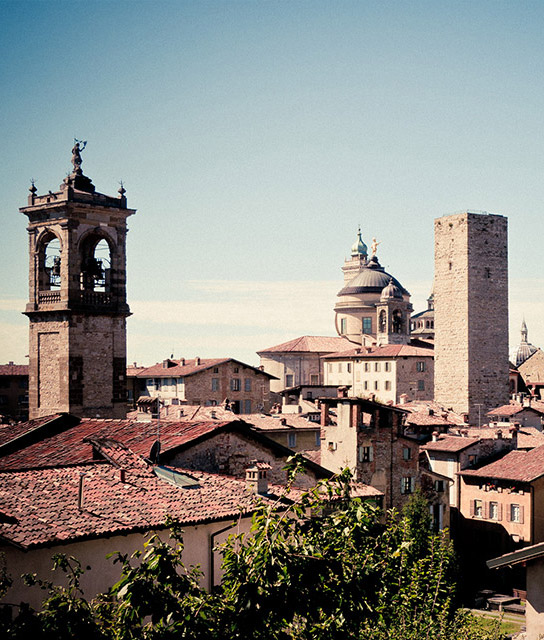 Bergamo
It's been said time and again that Bergamo, Italy, at the fringe of the Alps, makes a wonderful side trip from Milan. But given the mountain town's cobbled streets, medieval palaces, Gothic churches, art galleries, and tradition of culinary excellence, we like to think it's the other way around—it's Milan that makes the side trip, and Bergamo the wonderful base. If it were a hotel Bergamo would have two distinct characters, each dependent on the other. The modern lower town, Bergamo Bassa, which takes care of the town's business-as-usual side and the fairy-tale-like, beautiful medieval upper town, Bergamo Alta still enclosed by somewhat battered 16-century Venetian walls. One hundred meters above the modern part, the cliff-hanging old town provides plenty of photo-ops—none of which is ever far from a Bergamo hotel. The two are easily connected with a funicular.

Below find a list of our selection of boutique and luxury properties—your hotel Bergamo!
Situated at the intersection of two ancient Roman roads, the GombitHotel is a destination for cultural and epicurean exploration.