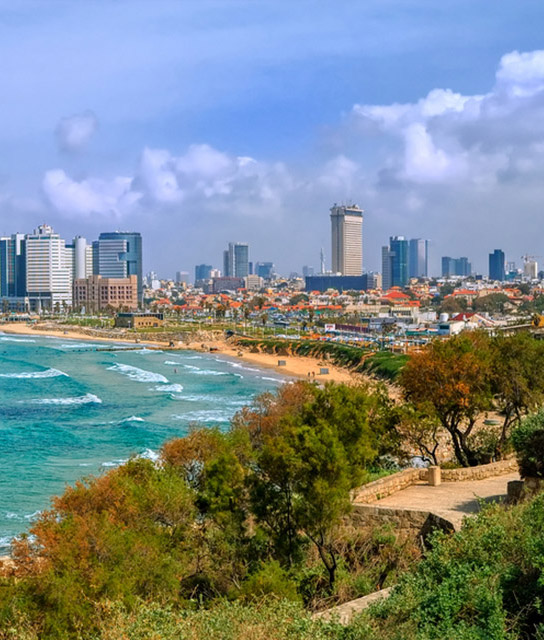 Tel Aviv
Israel's seaside cultural and commercial headquarters, Tel Aviv is the sybaritic yin to Jerusalem's religious yang. Here, "faithfulness" could be used to describe a resident's passion for one of the city's hot dance clubs, trendy restaurants, or even, say, a high-end boutique hotel Tel Aviv is famous for.

Tel Aviv—or TLV as it is affectionately known—is a liberal, live-and-let-live city of limited development, interconnected neighborhoods, interesting Bauhaus architecture, and 10 miles of oceanfront "sizzle," where beach bums brush up against businessmen on lunch breaks working on their tans. Stay here for more than a few days and you will not only have a favorite art gallery or design boutique, but also a beloved hummus spot. Here, everyone has an opinion about who best serves up the chickpea delight, inspiring rare discord among the laidback residents. No wonder Tel Aviv hotels are always crowded.

Below find a list of our selection of boutique and luxury properties—your hotel Tel Aviv!
With its intimate, reflective atmosphere, Brown TLV cultivates an urban experience that balances the bright, extroverted Tel Aviv outside its doors.