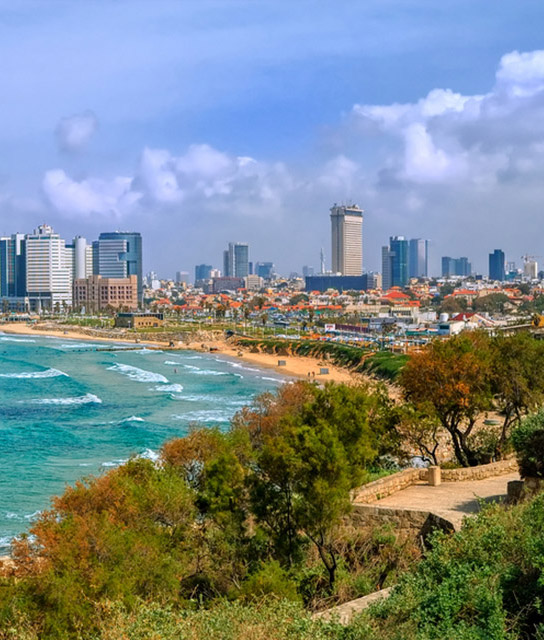 Tel Aviv
Tel Aviv is also listed as one of National Geographic's Top 10 Beach Cities in the world. The city has developed a unique style fusing the best of both a relaxed Mediterranean seaside town with an urban vibe. With leafy boulevards filled with people at all hours, a thriving business sector, countless charming cafes and restaurants, a vibrant nightlife, a beautiful beachfront and rich cultural offerings.

Below find a list of our selection of boutique and luxury hotels in Tel Aviv.
With its intimate, reflective atmosphere, Brown TLV cultivates an urban experience that balances the bright, extroverted Tel Aviv outside its doors.