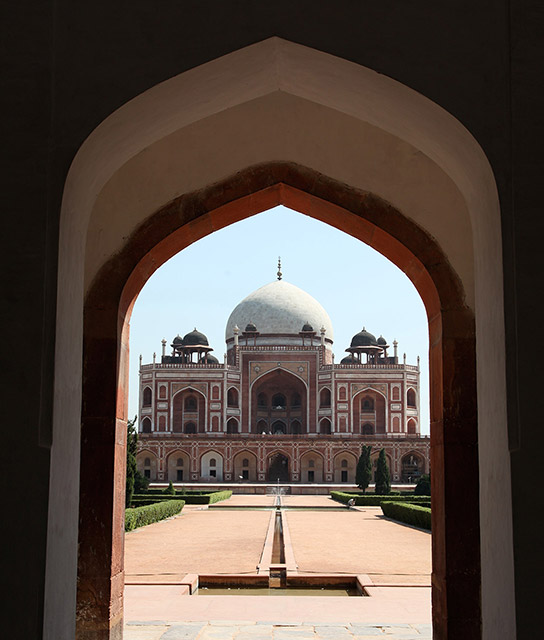 New Delhi
India's renowned historian, William Dalrymple describes Delhi best: "Of the great cities of the world, only Rome and Cairo can even begin to rival Delhi for the sheer volume and density of historic remains. For miles in every direction, half collapsed and overgrown, robbed and reoccupied, neglected by all, are the remains of 600 years of trans-Indian­-imperium—all that is left of the vanity projects of centuries of Delhi's emperors." This chaotic capital, with its jumbling lanes, is overwhelming for many. But take a deep breath and look again, for underneath the craziness is a sparkling jewel that is a tribute to the finest Moghul architecture, bazaars filled with intricate handicrafts, and the most exquisite food—and all of it never far from hotels in Delhi.

Despite the feeling of density, the 'hotel New Delhi' scene is quite spread out with plenty of leafy gardens in between.

Below find a list of our selection of boutique and luxury hotels in New Delhi.
Explore New Delhi from a globally inspired minimalist design by Sir Terence Conran that's rich in the Indian visual tradition.