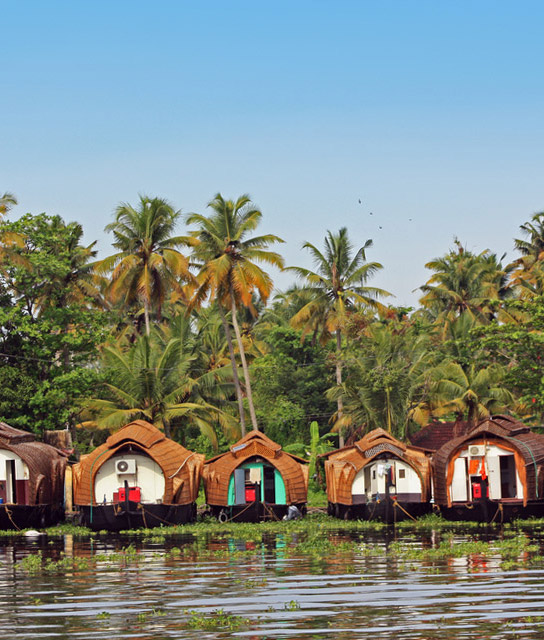 Kochi
Owning to its beautiful natural harbor and its strategic location on the West Coast of India, Kochi has for centuries been a center for the world spice trade. The Arabs, British, Chinese, Dutch, Portuguese and many others all left their mark on the city's architecture and culture. This becomes especially evident in the 16th century synagogue, the Portuguese St. Francis Church, the Dutch Palace and the massive Chinese fishing nets. Today, the dynamic city is the commercial hub of the Indian state of Kerala, attracting visitors for business and for the exploration of its manifold natural and cultural attractions.

Below find a list of our selection of boutique and luxury hotels in Kochi.
Revel in a waterfront hotel, high over Kochi, that's alive with local design wonders, yogic healers, and luxurious spiritual touchstones.