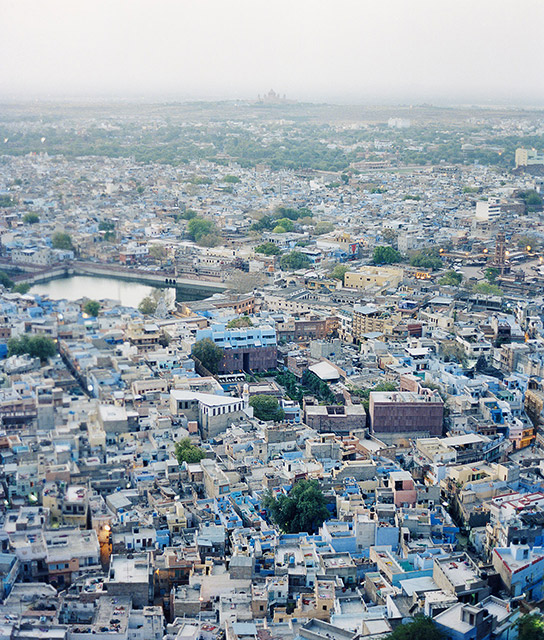 Jodhpur
Jodhpur is a beautiful trading town situated in Rajasthan province close to the famous Great Thar Desert. The city is also called the Blue City because most houses are painted in blue, the colour of the Brahmins. The impressive Mehrangarh Fort builded in 1459 is located high above the city and is enclosed with thick walls. Jodhpur is said to have a particularly 'sweet' hospitality, sweet shops are found at every corner and it is a tradition to start a meal with something sweet.

Below find a list of our selection of boutique and luxury hotels in Jodphur.
Experience Jodhpur's breathtaking Walled City amid tranquil exoticism blended with the lustrous trappings of nobility and a localized, earthy luxury.