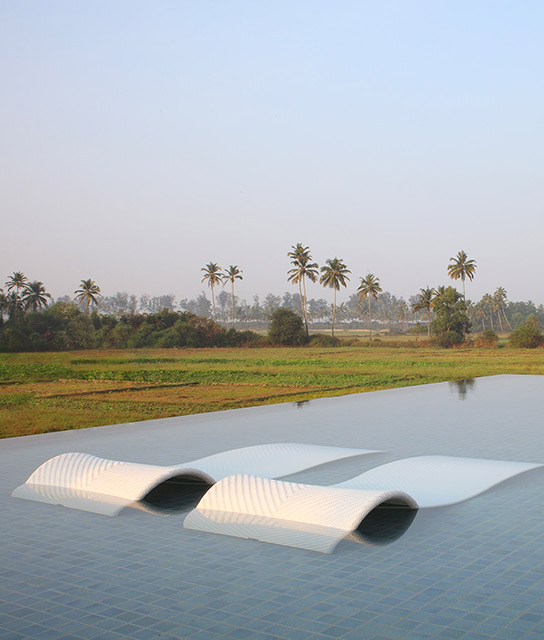 Goa
Crisp white sand beaches, palms tree swaying in the breeze and crystal waters are what bring visitors to this tiny slice of paradise on India's western coast.

Below find a list of our selection of boutique and luxury hotels in Goa.
Lose yourself in a sanctuary of cool verandahs, indigenous wooden furnishings, and loft-style rooms immersed in traditional Goan design elements.
Discover the idyllic beauty and rainforests of Goa from a seaside paradise of hip DJ's, white décor, and bold colors.