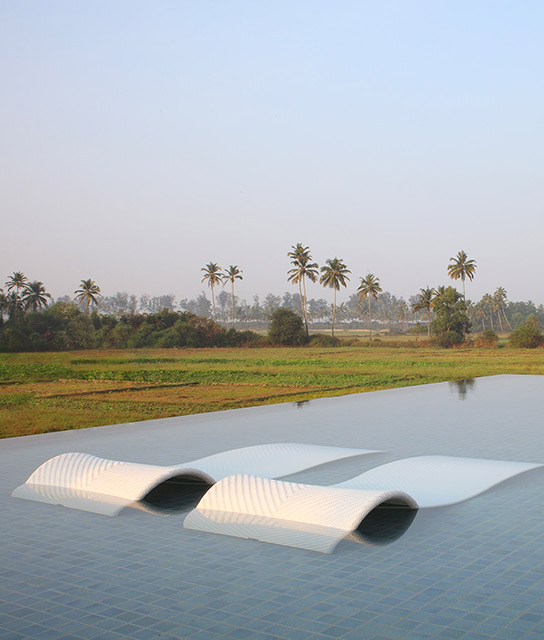 Goa
There's a reason Goa is loved by tourists and locals alike—the golden sand beaches, the emerald green forests, the fantastic seafood, and above all, the most chilled out residents. Hotels in Goa, from the most elaborate to the thatched roofed variety, cater to a similarly diverse vein. Some attribute this coastal destination's coolness to its mix of Portuguese and Indian heritage (seen most tantalizingly in the intensely flavorful cuisine), while others credit it to the "peace buses" that have been arriving since the 1960s. The international residents here have also contributed to a diversely delicious culinary scene with authentic French and Spanish tapas restaurants popping up on the beach.

Whether you're in the mood to trance your way to transcendentalism or get in touch with inner chi on a deserted beach, Goa hotels are never far off to help you do just that.

Below find a list of our selection of boutique and luxury hotels in Goa.
Lose yourself in a sanctuary of cool verandahs, indigenous wooden furnishings, and loft-style rooms immersed in traditional Goan design elements.
Discover the idyllic beauty and rainforests of Goa from a seaside paradise of hip DJ's, white décor, and bold colors.