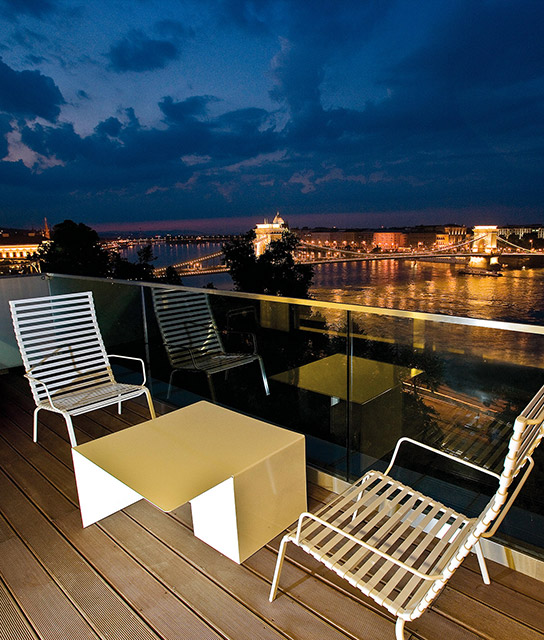 Budapest
Whether you loved or hated the film the Grand Budapest Hotel it did something long overdue: It put the very idea of this magical city, which straddles the Danube River and boasts glorious baroque, neoclassical, and Hapsburg-era architecture, on the minds of the masses. From the hilly Buda center, with its majestically domed Royal Palace, to Heroes Square in the verdant City Park region, this capital city is a historical gem that should be experienced by anyone with the remotest interest in European culture.

Budapest is also home to countless hot springs (both thermal and mineral), and come in the Turkish, modern, or even art nouveau variety, making for a one-of-a-kind experience (and sworn-by hangover cure). Even before you check into your hotel Budapest captures you with its grand fin-de-siècle feel. No wonder 20 percent of Hungarians live in this city—it's where the action is.

Below find a list of our selection of boutique and luxury Budapest hotel properties.
A beacon of innovation and an homage to its historical landscape, Lánchíd 19 is an opportunity to view the wonders of Budapest behind remarkable moving glass.