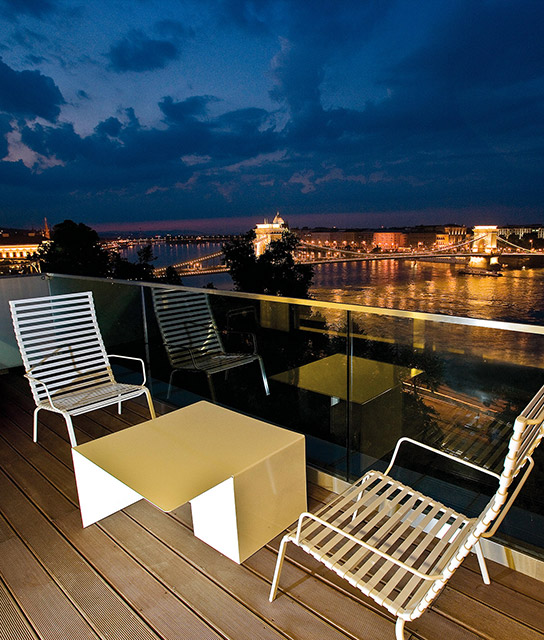 Budapest
Apart from its classical palaces and churches, Budapest also has a number of fine examples of the Bauhaus style, many of them in the Újlipótváros neighbourhood, which was dominated by the designs of Béla Hofstätter and Ferenc Domány. Budapest is also rightly famous for its bath culture; a visit to the Gellért Thermal Baths, built in the Art Nouveau style, is a must.

Below find a list of our selection of boutique and luxury hotels in Budapest.
A beacon of innovation and an homage to its historical landscape, Lánchíd 19 is an opportunity to view the wonders of Budapest behind remarkable moving glass.