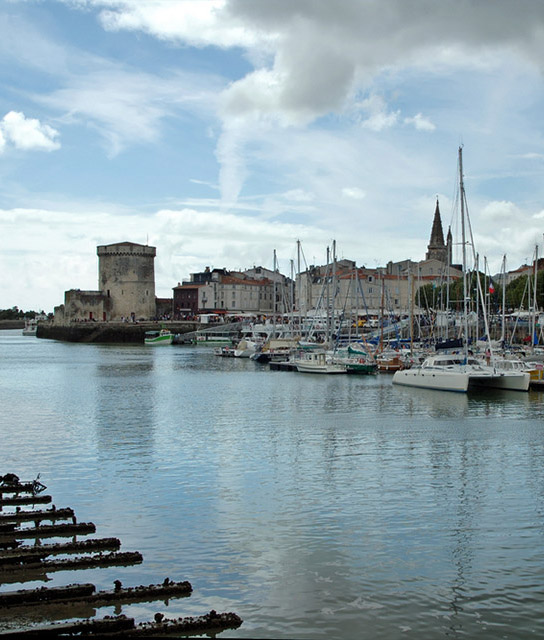 La Rochelle
Known as the "White City" and lauded for its green initiatives, La Rochelle, on the west coast of France, is famous for its seafaring history, city lights, and the many pleasure boats that fill its waters. Here, historical sites, such as the La Rochelle Towers, with their ramparts, mingle with high-rise condos. The city harbor and old town, in the historical center, is the center of activity here—and attracts visitor staying in the buzzing hotel La Rochelle scene.

In addition to a number of fine museums, the city boasts a small town beach along the harbor that is prettiest during high tide. Visitors who value beach-going above all, will certainly head to Ile-de-Ré, close to all the hotels La Rochelle. As for the green initiatives, the city has excellent public transport and many open spaces. It's also kid-friendly, with many activities for children.

Below find a list of our selection of boutique and luxury properties in La Rochelle!
Within 17th-century walls lies a modern art gallery and ultramodern spa in the historic town center of La Rochelle.