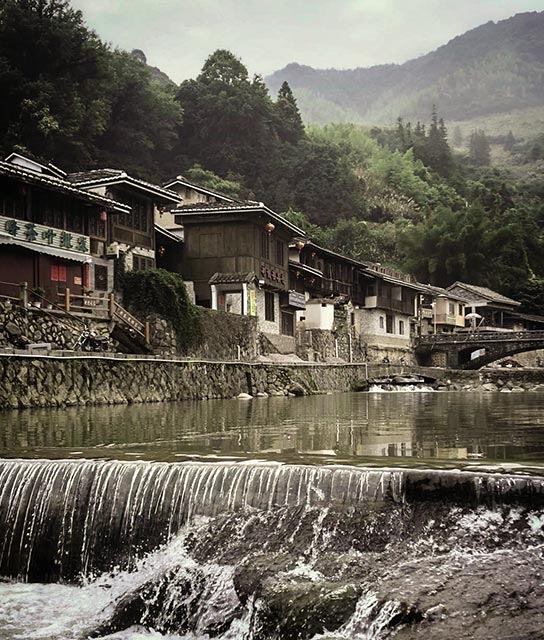 Boutique Hotels in Zhangzhou
Nanjing County's Tianluokeng Tulou, in the Fujian Province in southeastern China, is home to some of the most beautiful residential architecture in the country. Travelers come here to visit earthen tulou buildings (both circular and square), experience traditional rural life, and enjoy the mountain scenery. Tianluokeng Tulou Cluster itself is comprised of one square building and four round buildings surrounding it, naturally inspiring its nickname: "Four dishes with a soup". The traditional and timeless experience here incorporates many families living harmoniously with their neighbors and with nature, a reflection of the clan concept of Hakka people. From Tianluoken Tulou, visitors are only a four-hour drive from Xiamen, with its futuristic high-rises, coastal beaches, and idyllic rural villages. Below find a list of our selection of boutique and luxury properties in Tianluokeng Tulou.
Within stunning ancient earthen buildings, one experiences both the aesthetics and traditions of China's past and the comforts of today.