Hotel Kitzhof Mountain Design Resort
Member since 04/2011 Rooms 163 Architecture Hochbau-Atelier Interior Design Uschi Schelle-Müller
The Original Uschi Schelle-Müller
Hotels Facts & Figures
Member since
04/2011
Rooms
163
Architecture
Hochbau-Atelier
Interior
Design
Uschi Schelle-Müller
The Original
Uschi Schelle-Müller
Book

1
Room

,

1

Adults
Select your desired check-in and check-out dates to view the best rate
Rooms
Matching Your Dates
April 6, 2015 – April 9, 2015
View All Rooms
Single Room

20sqm (215sqft)
King Bed
Shower or Bathtub
Free WLAN

Book Now

Double Room Tirol Twin

add only USD 22 /night

24sqm (258sqft)
Twin Beds
Shower or Bathtub
Free WLAN

Book Now

Double Room Tirol King

add only USD 22 /night

24sqm (258sqft)
King Bed
Shower or Bathtub
Free WLAN

Book Now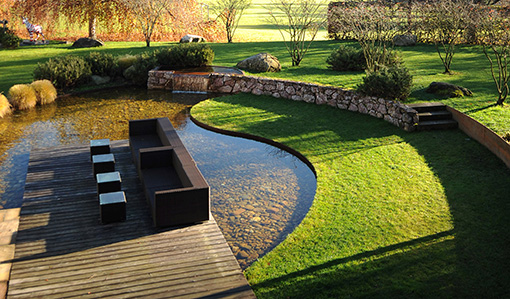 In the chandelier-studded lobby of Hotel Kitzhof Mountain Design Resort, just a five-minute walk from the center of Kitzbühel, the beauty of the Austrian Alps is all around you. Inspired by old Tyrolean farmhouses, this elegant retreat combines natural splendor and design. Offering its guests a full experience of the region's natural beauty, they can also lavish in traditional and locally sourced materials, from furnishings to foods, like the Tyrolean-style restaurant. Hotel Kitzhof incorporates everything that is best about the Tyrol, from its crafts and cuisine, to its panoramas and people.
ARCHITECTURE
Friedhelm Hellenkamp
The slopes around Kitzbühel are home to the chamois, a native goat-antelope species that roams the jagged terrain. This iconic little creature is central to Ursula Schelle-Müller's design concept, acting as a conduit between contemporary minimalist lines and classic alpine textures. In the lobby, for example, sculpted wooden lampshades and bucket-shaped leather armchairs share space with a reception desk handcrafted by a local cabinetmaker. Moving outside, the gardens blur the boundaries between the mountains and Kitzbühel's church-speckled urban landscape.
INTERIOR DESIGN
Rustic and regionally produced
All 163 rooms and suites were designed by co-owner Uschi Schelle-Müller. The paneling on the walls and the worn larch floorboards are salvaged from old cabins and lodges; the loden blankets, stag antlers, and leather for the sleek chairs are regionally produced. While Schelle-Müller chose stylish modern furnishing, she insisted on using local materials to create an authentic Tyrolean feel. Each room is an individual expression of this authenticity.
Finding Infinity
Alpine Allure
If you take the five-minute walk from the picturesque center of Kitzbühel to Hotel Kitzhof Mountain Design Resort, the Austrian Alps envelop you with their majestic beauty. This natural splendor and purity of spirit, happily, has been embraced by Kitzhof, which is committed to using local produce and dairy, all-natural products in its spa, solar power, and more.
MADE BY ORIGINALS
Uschi Schelle-Müller
Uschi Schelle-Müller wants her guests to experience the Austrian Alps exactly as they should be – all encompassing. By marrying rustic charm with an international sense of styling, Uschi Schelle-Müller celebrates the timeless grace of the Tyrolean way of life.
Deals

for Hotel Kitzhof Mountain Design Resort
Complimentary breakfast

Two complimentary 4 course dinners

Complimentary breakfast

Complimentary 4 course dinner

Elina Garanca's concert
Great Deals at Other Design HotelsTM