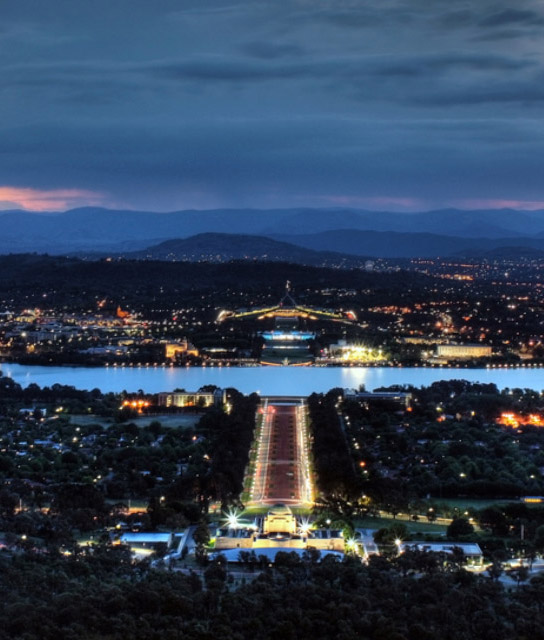 Canberra
Canberra is the capital city of Australia. With a population of 358,000, it is Australia's largest inland city and the eighth-largest city overall. Although the first settlements started only in the 19th century, the Indigenous peoples of this area have lived here for over 20,000 years. Today, Canberra is an example of a well planned city with extensive green areas and central Lake Burley Griffin. It also boasts beatiful surroundings, including the famous Snowy Mountains.

Below find a list of our selection of boutique and luxury hotels in Canberra.
An integral cornerstone in the Australian capital, Hotel Hotel harnesses community, culture and charm through sustainable architecture and thoughtful design.