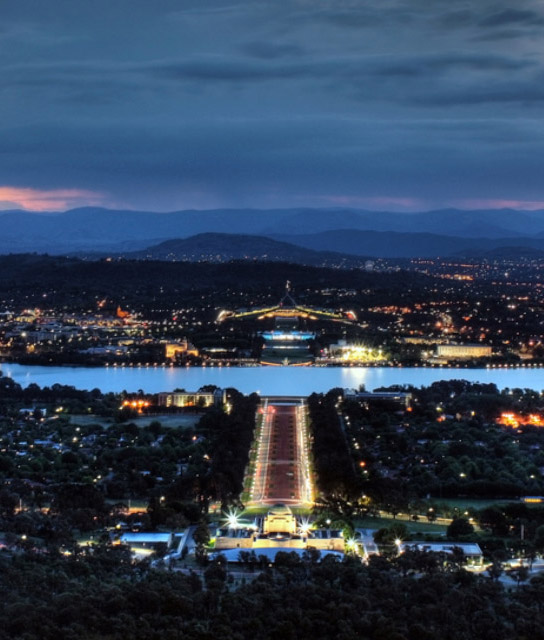 Canberra
Canberra, an outpost in the Australian bush, might not be as glitzy as neighbors Sydney and Melbourne. But one look at the city's planned symmetry (designed by American architects Walter Burley and Marion Mahony Griffin), world-class museums, and avant-garde neighborhoods, such as NewActon, which is redefining urban communities, is enough to change one's mind. Set on an artificial lake (aptlry called Burley Griffin) and spread across a valley between mountain ranges, the city has had a steady influx of creative types and gastronomists—which has resulted in a thriving arts, culture, and food scene. Hand-built-bike shops, fair trade roasts, and part-Parisian-part-Brooklyn bakeries are all part of the street scene. Not far from Canberra hotels, don't miss out on a lakeside bicycle ride.

Take a short trip from any hotels in Canberra to the new hotbed of Australian viticulture, the New England North West region.

Below find a list of our selection of boutique and luxury Canberra hotels.
An integral cornerstone in the Australian capital, Hotel Hotel harnesses community, culture and charm through sustainable architecture and thoughtful design.