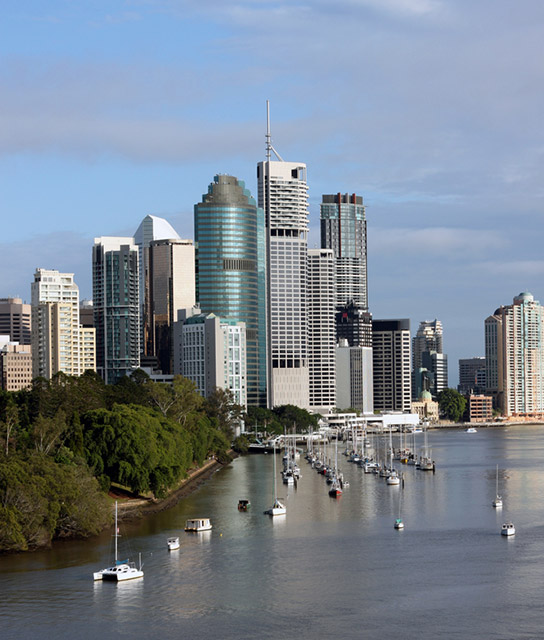 Brisbane
Back in 2011, when its river burst its banks and flooded a good part of the city, Brisbane garnered international attention. It's a shame, though, that this attention didn't persist. After all, Brisbane, not only bounced back and rebuilt from the floods, it has transformed itself into a cosmopolitan city that rivals its more well-known Australian cousins (Sydney and Melbourne). Here, world-class art galleries and a vibrant cultural scene, replete with welcoming cafes and great live music keep Brisbane hotels hopping.

And yet this Queensland hotspot is also, well, hot. Brisbane's subtropical climate means people partake in an outdoor lifestyle, be it sunbathing by the Brisbane River in the shadow of skyscrapers or lazing at the beach. But by night, the city heats up in a different way as locals and those staying in the hotels in Brisbane hit the clubs and pubs of Fortitude Valley.

Below find a list of our selection of boutique and luxury Brisbane hotels.
Travel-savvy urbanites feel at home in simple sophistication and contemporary energy at the Limes Hotel, in Fortitude Valley in the heart of the Brisbane nightlife.